Commission number FC22754, engine number FC23693 (as built, changed later)
One of the original 1964 powder blue factory rally cars. Given a glassfibre fastback hardtop in 1965 in common with most of the other rally cars, this was one of the most successful team cars.
Used as a 'spare' car by Bill Bradley after the factory closed it's racing/rallying effort, it filled in as a circuit car when ADU 1B, ADU 2B, or ERW412C were otherwise indisposed!
A poor replica of ADU 5B appeared in the 1980's (along with a raft of other works replicas) carrying 5B's registration. This car had little to do with the original car although it did allegedly have some original works parts incorporated into it. It did the rounds, changing hands a few times, slowly gaining in value until it went into a reputable historic race/rally restorers workshop near Silverstone where it was disassembled. The car changed hands again in that form, eventually being broken up. Any original 'works' parts that were found went towards restoring/repairing the few original works cars that still exist.
Bill Bradleys ADU 5B (his spare car in 1966-67) eventually returned to the road on the 2007 Norwich Union Rally after many years of storage, and restoration.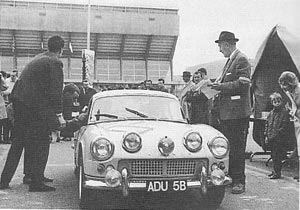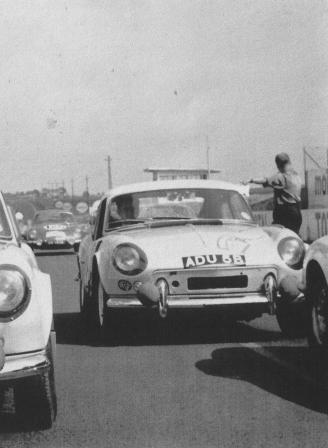 ADU 5B 1964 Tour de France (Picture courtesy Bill Bradley)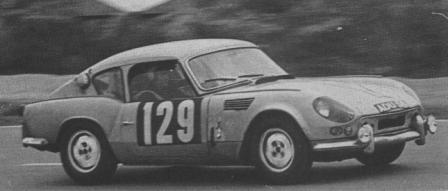 ADU 5B 1964 Tour de France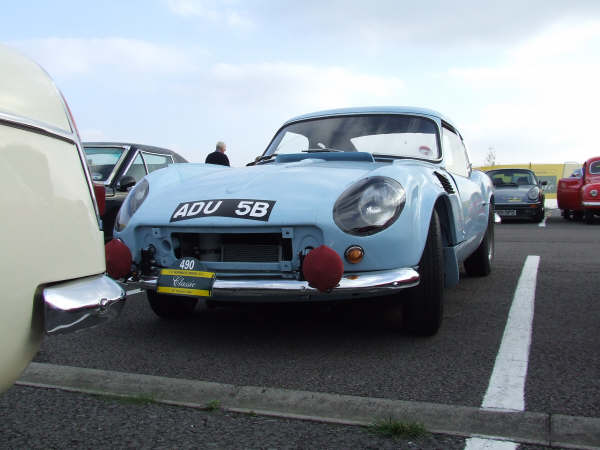 ADU 5B 2007 Norwich Union Rally (at the finish at Silverstone)
Picture courtesy of Tim Bancroft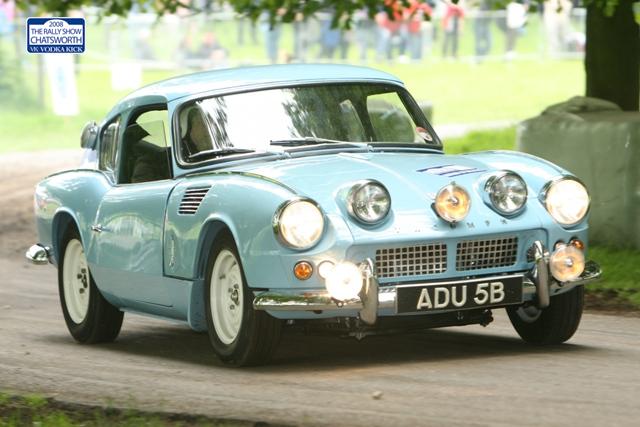 ADU 5B being put through its paces at the superb 2008 Chatsworth Historic Rally Stages