Commission number (1964) X728, engine number (1964) X937E, registered 01.06.64. Described in prototype department build sheets as 'Le Mans No2'.
Sold in France by the works after 1965 Lemans. The car was used competively for many years after this. During its later life it lost its original lightweight works chassis for a standard production item, and its original running gear was replaced with larger capacity later production items.
The bodyshell survives in France and is under restoration.
See progress here;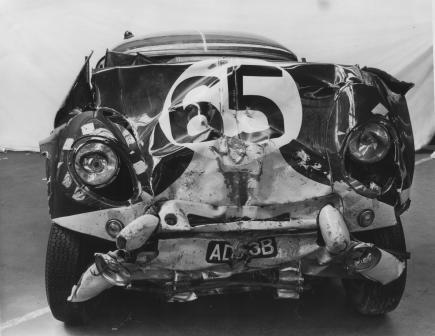 1964 Le Mans Crash (courtesy Ian Henderson)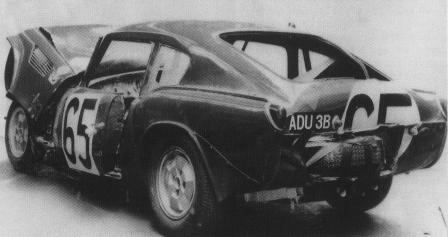 ADU 3B Following 1964 Le Mans crash.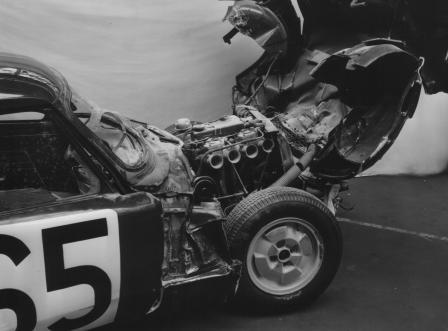 ADU 3B 1964 Le Mans crash aftermath
(Picture courtesy David Lloyd - ST Publicity Dept)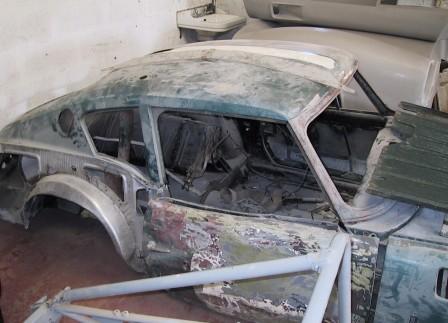 ADU 3B bodyshell under restoration in France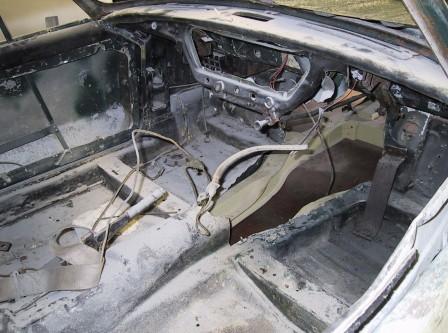 ADU 3B Interior shot under restoration in France.