Commission number (1964) X731, engine number (1964) X934E, registered 01.06.64, described in prototype department build sheets as 'Le Mans No4'.
Raced at Le Mans 1964 (finished 21st), Sebring 1965 (3rd in class), and Le Mans 1965 (retired, split oil cooler). Rebuilt with new strut type rear suspension and loaned to Bill Bradley to race in 1966. Crashed (by Bradleys co-driver *) whilst leading class in 1966 Nurburgring 1000 kms. Returned to Warwickshire and partially disassembled, some parts being used in continued racing of ADU 1B through 1966. Substantial parts survive, and there is a possibility of a rebuild in the future.
* Steve Neal who was 'clipped' by the race leader, and race winning Chaparral of Phil Hill/Jo Bonnier.
From information received with thanks from Bill Bradley.
The registration ADU 2B 'appeared' in the 1980's (along with many other 'works' registrations) on a car that has no connection with the real ADU 2B. The current 'ADU 2B' incorporates no genuine works parts.
Pictures to follow both period, and recent.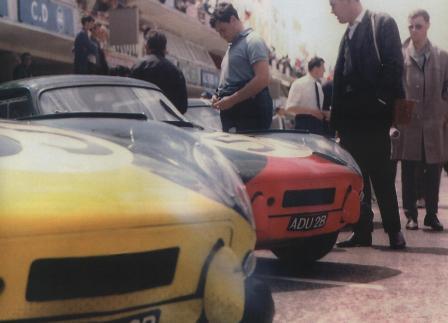 ADU 2B 1964 Le Mans starting line up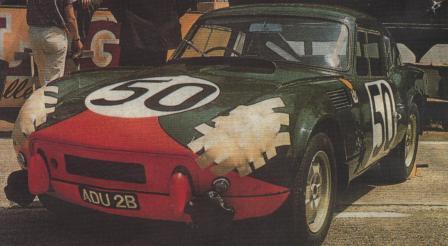 ADU 2B 1964 Le Mans pre race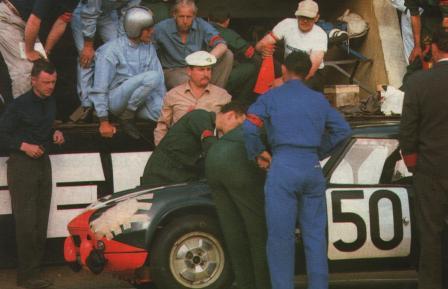 ADU 2B 1964 Le Mans pit stop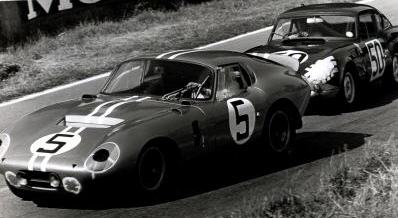 ADU 2B 1964 Le Mans race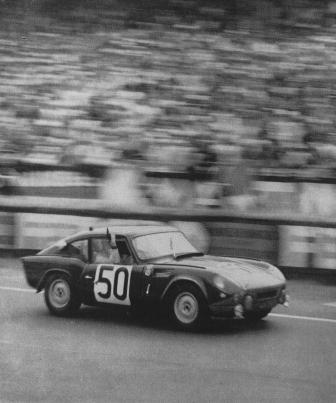 ADU 2B 1964 Le Mans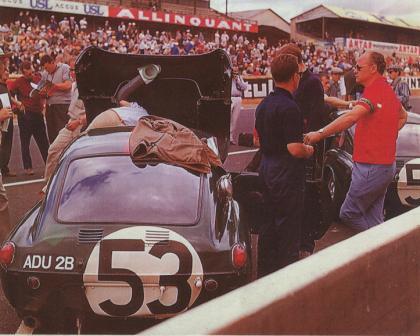 ADU 2B 1965 Le Mans (courtesy Bill Bradley)