The fifth 'Le Mans' car, built to almost exactly the same specification as the works Le Mans cars, but never raced at Le Mans. Built and maintained by the factory for the exclusive use of the privateer Bill Bradley. Bill raced ERW with some success in 1965 before it was replaced with the ex Le Mans car ADU 2B. ADU 2B in turn was replaced by ADU 1B in approx June 1966 after 2B was comprehensively crashed at Nurburgring. By this time all three cars had been effectively amalgamated into one complete car, with the others acting as spares sources as and when Bill's current racer needed them.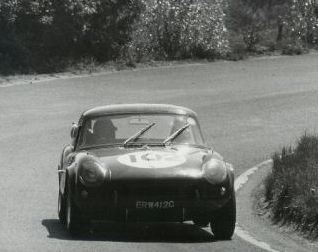 Nurburgring 1965
Picture Courtesy Bill Bradley
ERW 412C (and it's Bill Bradley racer successors ADU 2B & ADU 1B) was as far as I'm aware the only Spitfire race car apart from the Macau Spitfire that ran the ultra rare 5 1/2J Magnesium version of the Le Mans wheel, all the factory entered cars being holomogated to run the more common 4 1/2J wheel. ERW also used the lightweight 1965 specification chassis, complete with boot riggers, and quick lift brackets. Strangely ERW shared it's red nose and over the bonnet/roof stripe with ADU 2B, the only time that this simple identification was shared between two different cars.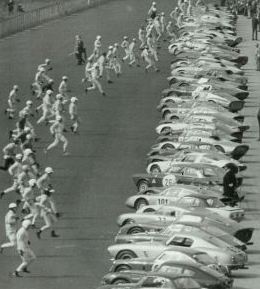 Nurburgring 1965 ERW 412C can be seen near the bottom of the image.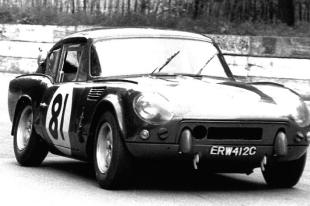 Crystal Palace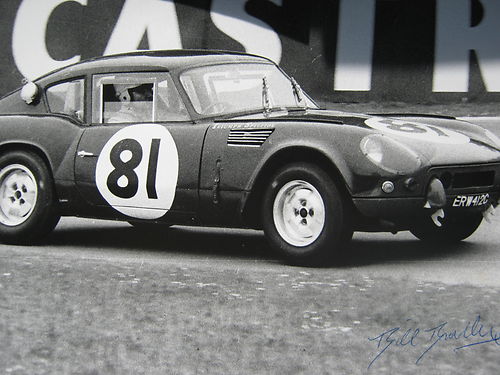 Crystal Palace again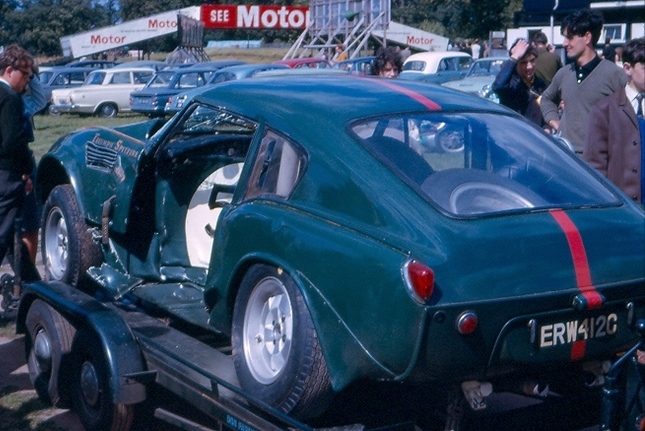 Bill informed me that the above accident happened at Oulton Park (10 lap High Speed Trial For Closed Cars) after the throttle stuck open going into Island  Bend.
Pictures courtesy of Bill Bradley 
Whilst ERW was being rebuilt after its crash at Oulton Park Bill was given ADU 5B to race by the factory.