A quality replacement rear vertical link suitable for all Herald, Spitfire and non Rotoflex Vitesse and GT6 cars.
Manufactured in our own press shop for the last 25 years!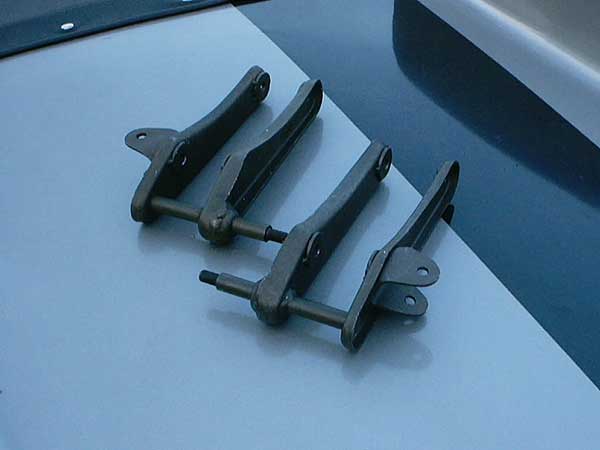 Rear Vertical Links
To add any of the in stock, built to order, or available to order items to your basket, please choose an order qty and then hit the add to basket button.
To make it easier for our overseas customers, you can now browse our website and view prices in over
PART NO.
DESCRIPTION
PRICE
EXCH.
SURCHARGE
UNITS
AVAILABILITY
ORDER QTY
132763
REAR VERTICAL LINK R/H
£49.98
EACH
IN STOCK
132764
REAR VERTICAL LINK L/H
£49.98
EACH
IN STOCK
514370
REAR TRUNNION KIT
£4.74
EACH
IN STOCK
HB1027K
BOLT & NUT - REAR TRUNNION / SPRING EYE
£0.95
EACH
BUILT TO ORDER
HB918K
BOLT/NUT
£0.50
EACH
BUILT TO ORDER
WM69
PLAIN WASHER - 7/16 x 1 3/8" (SHOCK MOUNT)
£0.79
EACH
IN STOCK
YN2910
NYLOC NUT - 7/16
£0.30
EACH
IN STOCK