Now available for all cars fitted with Type 14, Type 16 or our 4-pot calipers.
Mintex brake pads are one of the most famous brands in motorsport with over 40 years of race winning experience. Their 1144 compound has become established as one of the best choices for fast road/track use.
They offer better 'bite' from cold and improved feel over standard pads as well as greater ultimate stopping power and fade resistance. This has to be one of the most cost effective braking modifications you can make to an otherwise standard car.
GBP574MINTEX
Fits Spitfire MKIII/IV/1500 & Herald 13/60
GBP216MINTEX
Fits all GT6, Vitesse MKI/II & TR4a-6
PLEASE NOTE
If fitting GBP216MINTEX to cars using Type16P & Type 16PB Imperial calipers, pad pin holes will need to be drilled out to 1/4" diameter to suit the larger pad pins.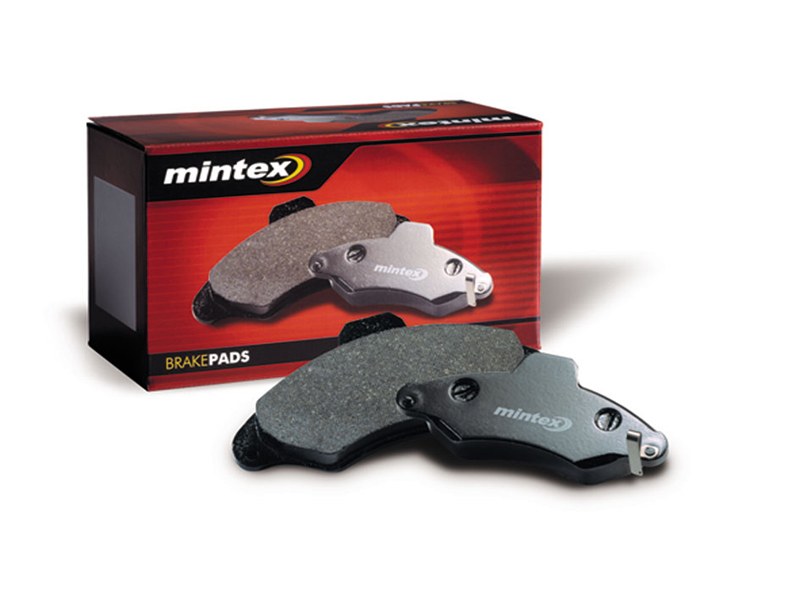 Mintex Brake Pads
To add any of the in stock, built to order, or available to order items to your basket, please choose an order qty and then hit the add to basket button.
To make it easier for our overseas customers, you can now browse our website and view prices in over
PART NO.
DESCRIPTION
PRICE
EXCH.
SURCHARGE
UNITS
AVAILABILITY
ORDER QTY
GBP574MINTEX
BRAKE PAD SET - HERALD/SPITFIRE - MINTEX 1144
£50.54
CAR SET
IN STOCK
GBP216MINTEX
BRAKE PAD SET - VIT GT6 TR4-6 MINTEX 1144
£65.91
CAR SET
IN STOCK
16-00
BRAKE PAD SET - 4 POT - MINTEX 1144
£87.26
AXLE SET
IN STOCK