Heavy duty  track rod ends for all Spitfire/Herald/Vitesse/GT6 etc.
Available new after several decades - there's now no need to search through autojumbles for dubious quality second hand items!
These quality track rod ends feature a nipple to allow greasing at the usual service intervals to prolong its life. Ideal if you do high mileage, Rallying/Racing or just like to tinker!
Take a look at our Greasable Top Ball Joints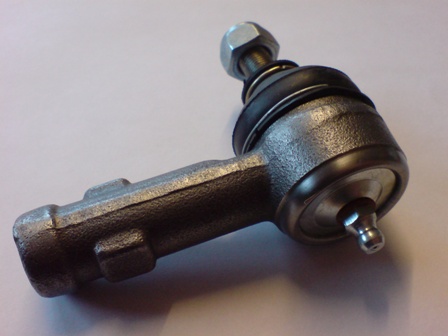 Greasable Track Rod Ends
To add any of the in stock, built to order, or available to order items to your basket, please choose an order qty and then hit the add to basket button.
To make it easier for our overseas customers, you can now browse our website and view prices in over
PART NO.
DESCRIPTION
PRICE
EXCH.
SURCHARGE
UNITS
AVAILABILITY
ORDER QTY
106468
TRACK ROD END - INCLUDING GREASE NIPPLE
£9.59
EACH
IN STOCK