Nylon spacer blocks to fine tune the front ride height of your car. Place a block between the top plate and chassis mount to raise the ride height.
Fits any small chassis Triumph: Spitfire/Herald/GT6/Vitesse etc.
Avaliable in 3/8" (9.5mm) and 11/16" (17.5mm) thickness.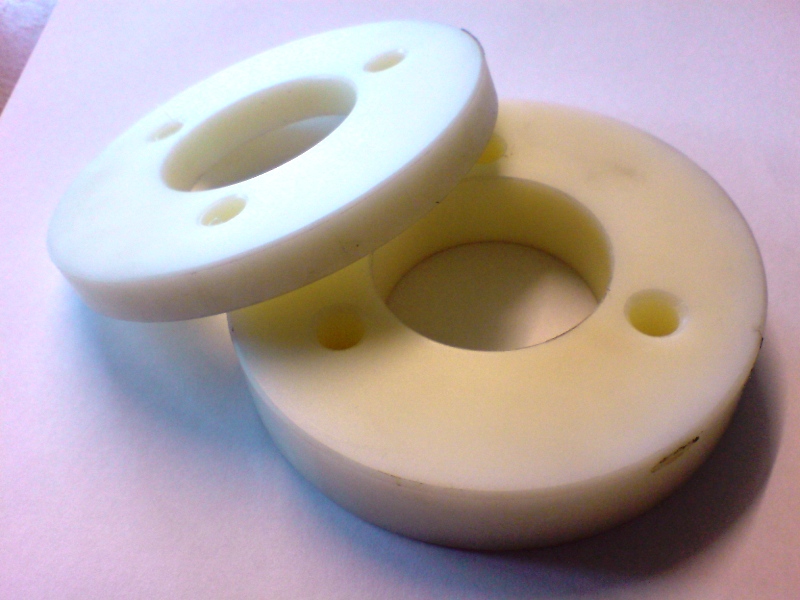 Front Spring Spacers
To add any of the in stock, built to order, or available to order items to your basket, please choose an order qty and then hit the add to basket button.
To make it easier for our overseas customers, you can now browse our website and view prices in over
PART NO.
DESCRIPTION
PRICE
EXCH.
SURCHARGE
UNITS
AVAILABILITY
ORDER QTY
125441
FRONT SPRING SPACER - 3/8"
£12.98
EACH
OUT OF STOCK, AVAILABLE TO ORDER
125441X
FRONT SPRING SPACER - 11/16"
£13.29
EACH
OUT OF STOCK, AVAILABLE TO ORDER
122137
SPRING TOP PLATE
£9.98
EACH
IN STOCK
WP7
PLAIN WASHER - 1/4
£0.20
EACH
IN STOCK
YN2907
NYLOC NUT - 1/4
£0.22
EACH
IN STOCK