An original item.
Whilst poking around in the deepest darkest corners of the CC empire we come across all sorts of treasure that might not have seen the light of day since Coronation Street was still in black and white on the telly. What do we do with it all? Leave it to fester? Or do we offer it to you our lovely customers at prices not seen since Coronation Street etc, etc. Remember the vast majority of this tackle is original old stock and may be up to 40 years old. Don't expect everything to be pristine and in a bag or box, it may be slightly surface rusty, or scratched, depending on what it is, but whatever we will endeavour to describe it honestly. By the nature of what we are selling don't expect the stuff to be there forever, once its gone, we are not going to be able to replace it courtesy of Mr Stan Part. To avoid disappointment buy it now!
Mint condition, as-new in their original packaging (boxed in sets of four, so if you order individual valves they may not be delivered in the original Stanpart box).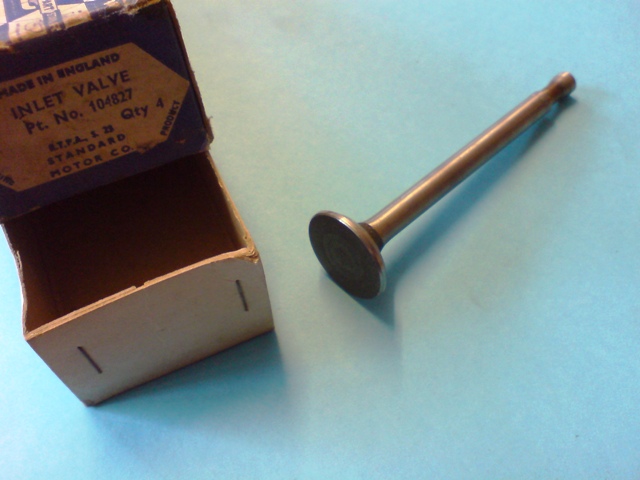 Standard 8 Inlet Valve
To add any of the in stock, built to order, or available to order items to your basket, please choose an order qty and then hit the add to basket button.
To make it easier for our overseas customers, you can now browse our website and view prices in over
PART NO.
DESCRIPTION
PRICE
EXCH.
SURCHARGE
UNITS
AVAILABILITY
ORDER QTY
104827
INLET VALVE - STANDARD 8
£5.15
EACH
IN STOCK