An original item.
Fits across the front section of a sliding roof Herald. Item no.2 in the diagram HERE.
Packaging is 'shop soiled' but contents are in perfect condition.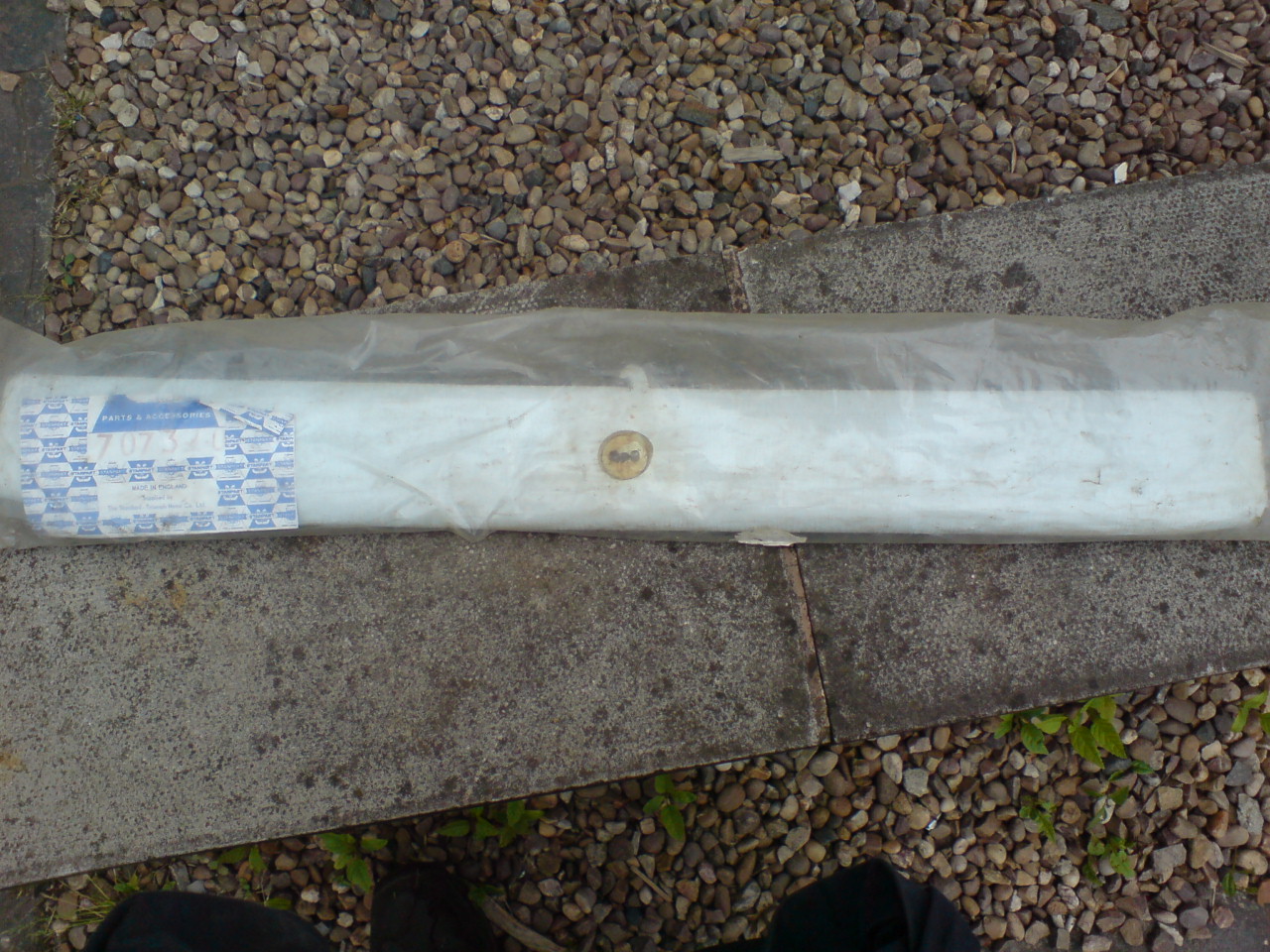 Control Channel
To add any of the in stock, built to order, or available to order items to your basket, please choose an order qty and then hit the add to basket button.
To make it easier for our overseas customers, you can now browse our website and view prices in over
PART NO.
DESCRIPTION
PRICE
EXCH.
SURCHARGE
UNITS
AVAILABILITY
ORDER QTY
707320
CONTROL CHANNEL - SLIDING ROOF HEADER RAIL
£37.98
EACH
IN STOCK