An original item.
Speedometer for early left-hand drive (graduations are in Kilometers per hour) Triumph 2000 MKII. In as new (because they are new!) and unmarked condition although there may be some very light blemishes on the chrome rims. 
 They all show approximately 3 kilometers presumably from where they were bench tested at the factory before being shipped.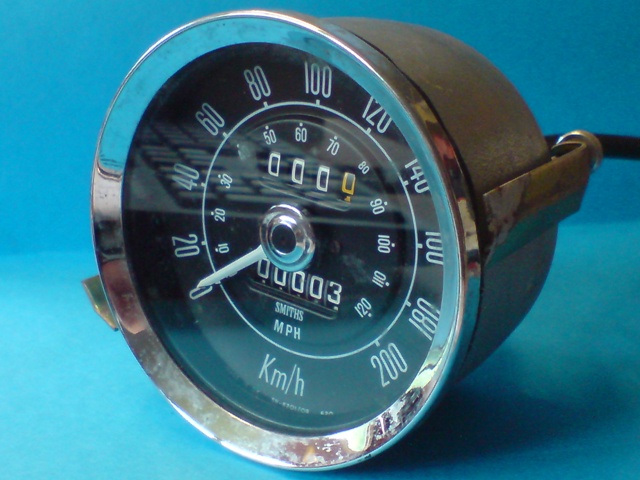 2000 MKII KPH Speedo
To add any of the in stock, built to order, or available to order items to your basket, please choose an order qty and then hit the add to basket button.
To make it easier for our overseas customers, you can now browse our website and view prices in over
PART NO.
DESCRIPTION
PRICE
EXCH.
SURCHARGE
UNITS
AVAILABILITY
ORDER QTY
216177
SPEEDO 2000 MKII KPH
N/A
NO LONGER AVAILABLE