No more rusty mild steel pistons that eventually tear and damage the caliper seals, fit these and forget.
Stainless Steel is also a better thermal insulator, so all you speed demons will be less likely to boil your brake fluid!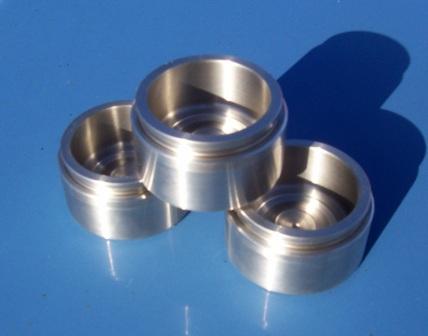 Stainless Steel Brake Caliper Pistons
To add any of the in stock, built to order, or available to order items to your basket, please choose an order qty and then hit the add to basket button.
To make it easier for our overseas customers, you can now browse our website and view prices in over
PART NO.
DESCRIPTION
PRICE
EXCH.
SURCHARGE
UNITS
AVAILABILITY
ORDER QTY
157685S
CALIPER PISTON - TYPE 16PB STAINLESS STEEL
N/A
NO LONGER AVAILABLE

 

516212S
CALIPER PISTON - TYPE 14 STAINLESS STEEL NCA
N/A
NO LONGER AVAILABLE

 

512067S
CALIPER PISTON - TYPE 12 STAINLESS STEEL
N/A
NO LONGER AVAILABLE

 

SP2589
CALIPER REPAIR KIT - TYPE 16PB (BOTH SIDES)
£11.38
CAR SET
IN STOCK
SP2697
CALIPER REPAIR KIT - TYPE 14 (BOTH SIDES)
£8.19
CAR SET
IN STOCK
511034
CALIPER REPAIR KIT - TYPE 12 (BOTH SIDES)
£16.98
CAR SET
IN STOCK
CS1
SEAL BETWEEN GIRLING CALIPER BODY
£1.49
EACH
IN STOCK
108756
BLEED NIPPLE SHORT
£1.54
EACH
IN STOCK
601959
BLEED NIPPLE LONG
£1.54
EACH
IN STOCK