Prevent the hot exhaust manifold from causing fuel vapourisation and add some sparkle to your engine bay by fitting one of our stainless steel carburettor heat shields.
Shaped to protect the important parts and still allow access to the rest of the engine, unlike other heatshields on the market.
Laser Cut from 1.2mm Stainless to help resist corrosion, these heat shields will last the life of the engine.
Illustrated below is a single HS6 heatshield (part number UKC5441S), if fitting to a twin carb application two are required.
Please Note
The Spitfire 1500 heatshield listed below is for European-spec twin carb applications only, it will not fit U.S single carb specifications.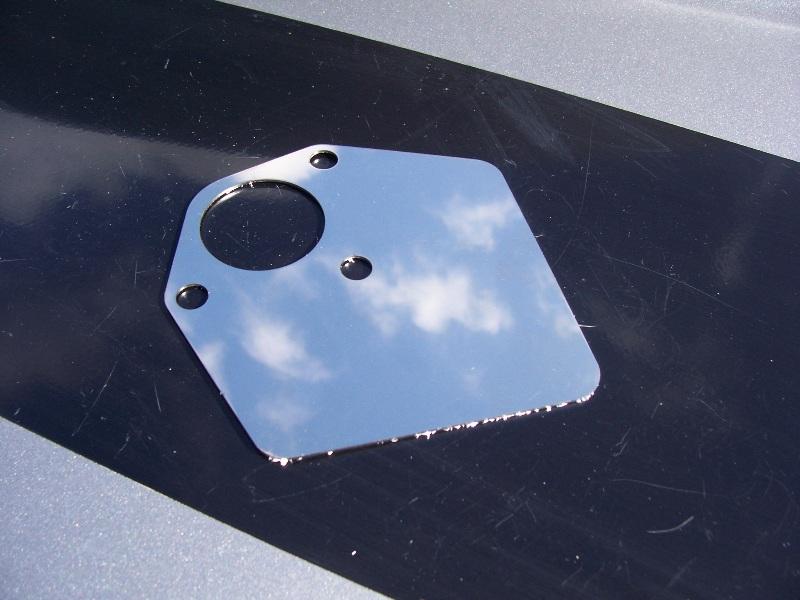 Stainless Steel Heatshield (HS6 version pictured)
To add any of the in stock, built to order, or available to order items to your basket, please choose an order qty and then hit the add to basket button.
To make it easier for our overseas customers, you can now browse our website and view prices in over
PART NO.
DESCRIPTION
PRICE
EXCH.
SURCHARGE
UNITS
AVAILABILITY
ORDER QTY
UKC5441S
HEAT SHIELD - HS6 STAINLESS STEEL
£10.35
EACH
IN STOCK
UKC8372HS2S
HEAT SHIELD - SPITFIRE I-IV STAINLESS STEEL
£19.85
EACH
IN STOCK
UKC8372S
HEAT SHIELD - SPITFIRE 1500 STAINLESS STEEL
£19.85
EACH
IN STOCK