Top quality Spitfire full width radiator, all your overheating problems solved in one go!
If you have modified your engine or even if you do a lot of driving in summer, you should seriously consider upgrading your cooling capacity.
Triumph, in their wisdom, decided to fit smaller radiators to larger capacity late model Spitfires. These were marginal at best, and would give effective cooling only in perfect conditions.
Our full width radiators upgrade your cooling system to what Triumph should have done in the first place!
A direct replacement - simply 'bolt in', no cutting or fettling required.
While you're at it, why not replace the hoses using one of our HOSE KITS?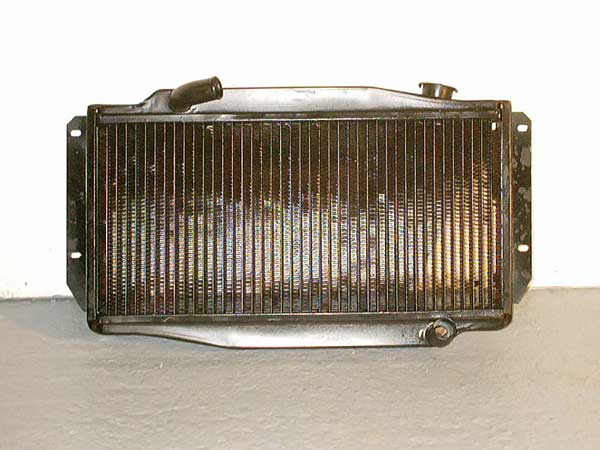 Spitfire Full Width Radiator
To add any of the in stock, built to order, or available to order items to your basket, please choose an order qty and then hit the add to basket button.
To make it easier for our overseas customers, you can now browse our website and view prices in over
PART NO.
DESCRIPTION
PRICE
EXCH.
SURCHARGE
UNITS
AVAILABILITY
ORDER QTY
RKC2117
RADIATOR - SPITFIRE HERALD FULL WIDTH
£149.00
EACH
IN STOCK