The alloy overdrive gear knob which is common to many models in the British Leyland line up had been unavailable in its original die cast form for a few years.
Some years ago we instigated production of CNC machined from billet aluminium replacements.
Available direct from us, or from our trade outlets.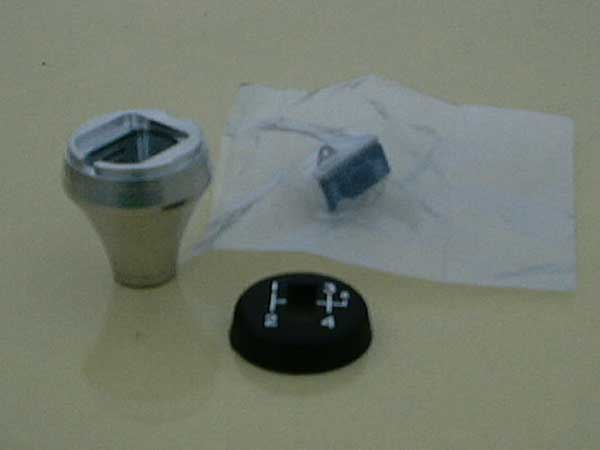 Overdrive Gearstick Knob
To add any of the in stock, built to order, or available to order items to your basket, please choose an order qty and then hit the add to basket button.
To make it easier for our overseas customers, you can now browse our website and view prices in over
PART NO.
DESCRIPTION
PRICE
EXCH.
SURCHARGE
UNITS
AVAILABILITY
ORDER QTY
153515
GEAR KNOB - OVERDRIVE
£23.85
EACH
IN STOCK
520999
OVERDRIVE GEARKNOB SWITCH ONLY
£10.98
EACH
IN STOCK
155030C
O/D GEARSTICK CAP ONLY - 3 RAIL
£6.13
EACH
OUT OF STOCK, AVAILABLE TO ORDER
153515C
O/D GEARSTICK CAP ONLY - 2000/2.5 STAG SPRINT
£5.79
EACH
IN STOCK
AAU6867C
O/D GEARSTICK CAP ONLY - SINGLE RAIL
£5.79
EACH
IN STOCK
C30623
GEARKNOB INTERNAL LOCKNUT
£3.60
EACH
IN STOCK
C30505
CHROME GEARKNOB NUT
£5.70
EACH
IN STOCK
153726
WIRING THROUGH GEARSTICK
£11.55
EACH
OUT OF STOCK, AVAILABLE TO ORDER