Prototype 2600 Mk III Saloon 1
Prototype 2600 MkIII Saloon #1
LWK 725F Chassis No X772

Originally built like our experimental PI Estate with an early TR5 engine CP 133 E this car at some time in its life under went an identity crisis!

When acquired by us it had been re-shelled with one of the Triumph 2600cc OHC engine development shells.

These cars have unique bonnets, nose cones to fit the longer deeper 2600 engine. Amongst the many contacts we have from the former experimental department the consensus of opinion is that up to 30 of these special shells were constructed, Triumph 2600 Mk 3 maybe?

It didn't come fitted with a 2600 engine but had been adapted to fit a more familiar Triumph straight 6 but never the less still an experimental engine bearing the number X1140E.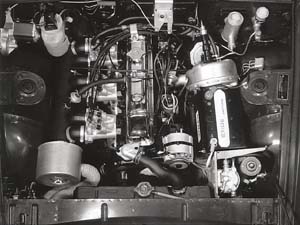 X772's engine bay in original prototype 2.5 PI MkI form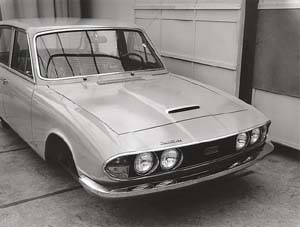 Later in X772's existence it acquired one of these
2600 body shell in Triumph styling studio