Prototype 2.5pi Mk I Estate
Prototype 2.5 PI MkI Estate
KWK 546F Chassis No X769 factory prototype 2.5PI MKI estate

Built by Triumph experimental in 1967. Using early TR5 engine CP 29 E and petrol injection.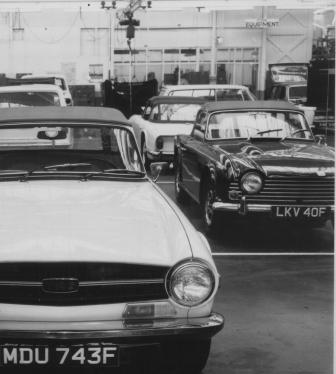 In Triumph Experimental (top right) sharing some interesting company, TR6 & TR5 prototypes, and behind the TR5 is the TR Zest prototype, all of these cars still exist!
(picture courtesy of Derek Graham)
Retained by Triumph until 1971, and at one time owned by Andy Roberts (one time chairman of the 2000 Register) it is now in need of some TLC.
As Delivered

As delivered to us!