Draftman's Board Ruler
We are indebted to Roy Ford (former Triumph Experimental Dept) for donating this draftman's board ruler.

Taken from one of the drawing boards in the Triumph design studios upon the closure of the Canley plant. How many cars were designed using this - what stories could it tell?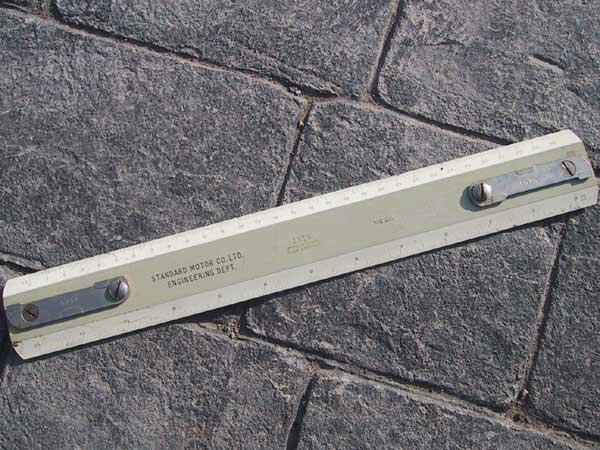 Fire Extinguisher
Part number 554449, available new from your Stanpart Accessories Brochure in the 1960s. Always better to be safe than sorry!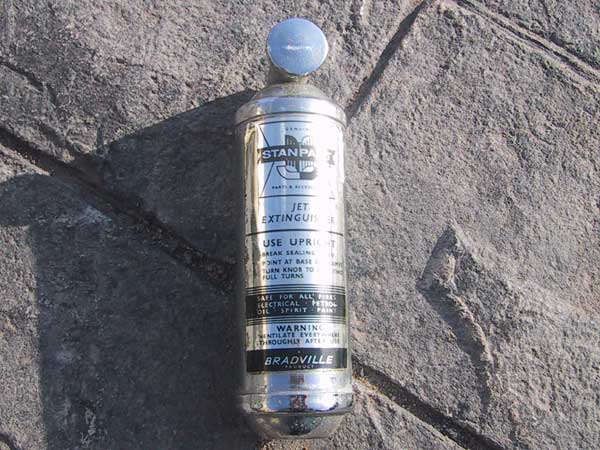 1 comments | leave your comment
I am looking for a TR3A original extinguisher.
Do you have one for sale or know where I might find one?

Could you send good quality photos of the fire extinguisher label.
I might try and reproduce the label to exact size.

schmidthot@aapt.net.au
Posted by Noel on Fri, 15 Oct 2010 00:02
Chairman's Badge
Found under the carpet of a GT6. What was it doing there?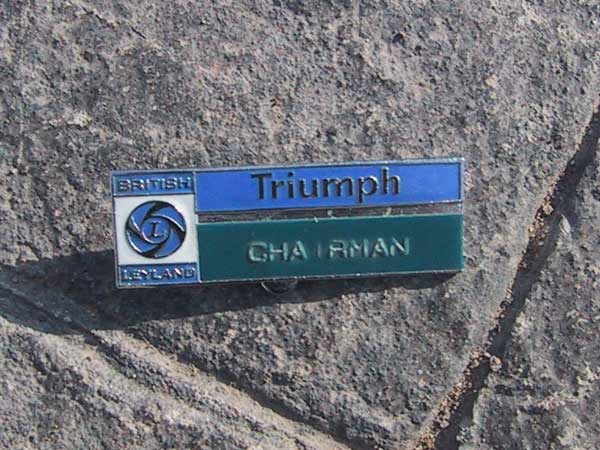 Original Triumph Gift
Original Triumph complimentry match box. Made (we are told) to celebrate the 1959 launch of the Herald.

Later on these match boxes re-appeared with the picture of the red and white Herald covered by another Standard Triumph shield emblem. This has given rise to the theory that either there was a serious over production of the box in the first place, or that to few were given away at the original 1959 launch! Now much saught after by Triumph collectors, we have seen these change hands for over £5 each on e-Bay!