Spitfire Tuning Kits
Amazing what sits around in your drawer?

These original typed and hand written/annotated specification notes for the factory Spitfire4 MkII tuning kits were recently donated by our friend Tony Luxton (ex Triumph experimental engineer). Tony has recently retired from Land Rover where he continued to work in development after moving there when the Triumph closed at Canley. These little gems came to light whilst clearing his drawers out!

Interesting in that it shows part numbers for all the trick bits, but also prices in pounds, shillings and pence, hand written alongside each part.

Triumph only really sold (usually through SAH) Spitfire Interim, and Spitfire Stage II kits to satisfy homologation regulations to justify the racing effort.

These are also if you wish to replicate a Stage II car in that it even list things like choke sizes for the 40 DCOEs, ignition timing, and compression ratios.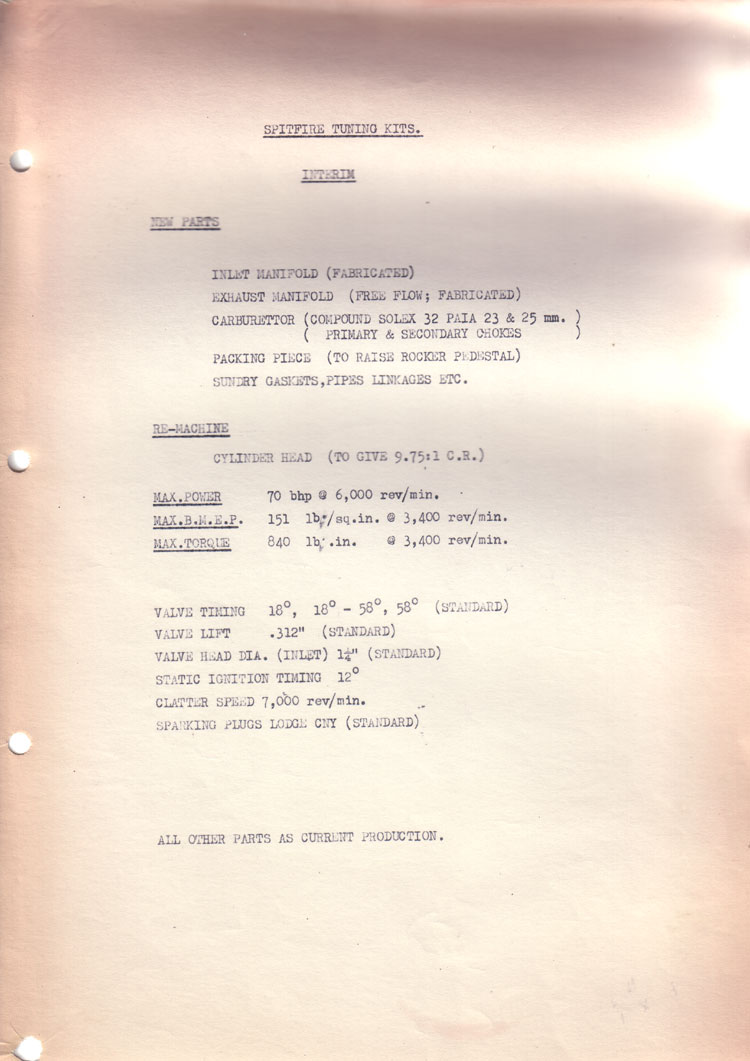 Unleaded Petrol Research Courtesy of Esso/Triumph
Nothing New Under The Sun

The following correspondence from our archive between Esso and Triumph shows that the two companies were worried enough about unleaded fuel in 1970 to instigate some comprehensive studies into valve seat recession. Of course Triumphs were to run throughout the 1970's in America on unleaded fuel without problem as they do today.

If nothing else it also proves our advice since unleaded fuel became available in the UK (and elsewhere on this website), use it without modification, you will have no problems. If Esso could thrash a fresh GT6 around a test track at 100mph day after day with negligible recession then you are hardly likely to suffer any. We also have had several of our Triumph's on long term (very, very long term!) test without recession, see the Chicane and 2.5 PI MK1 pages in our museum.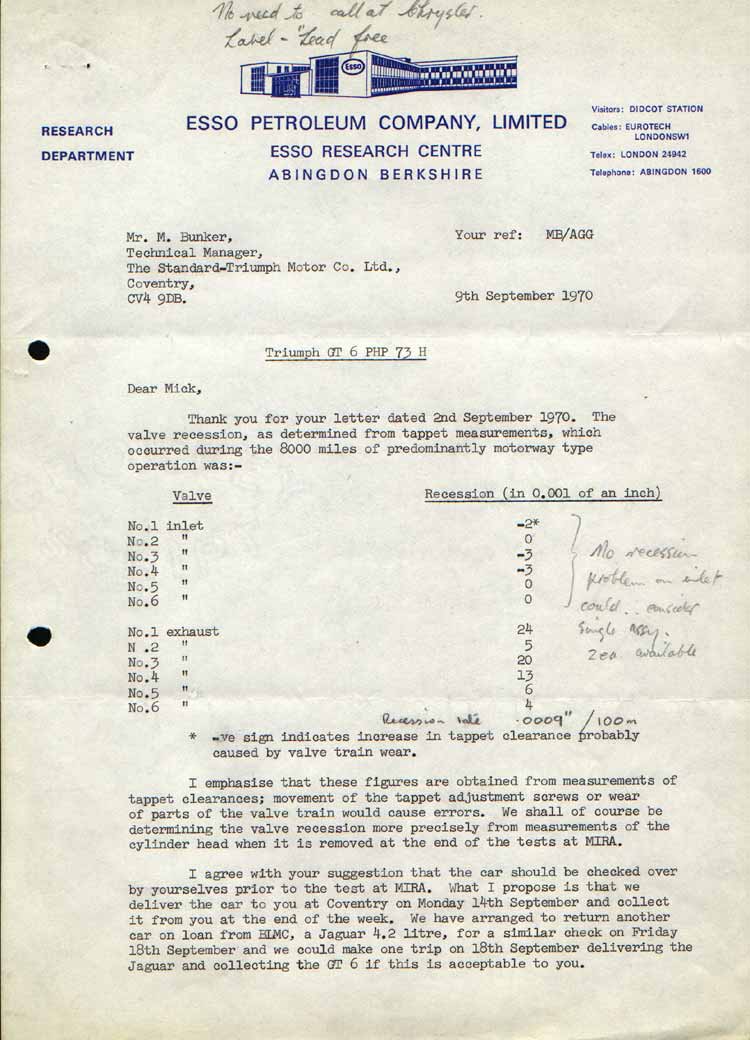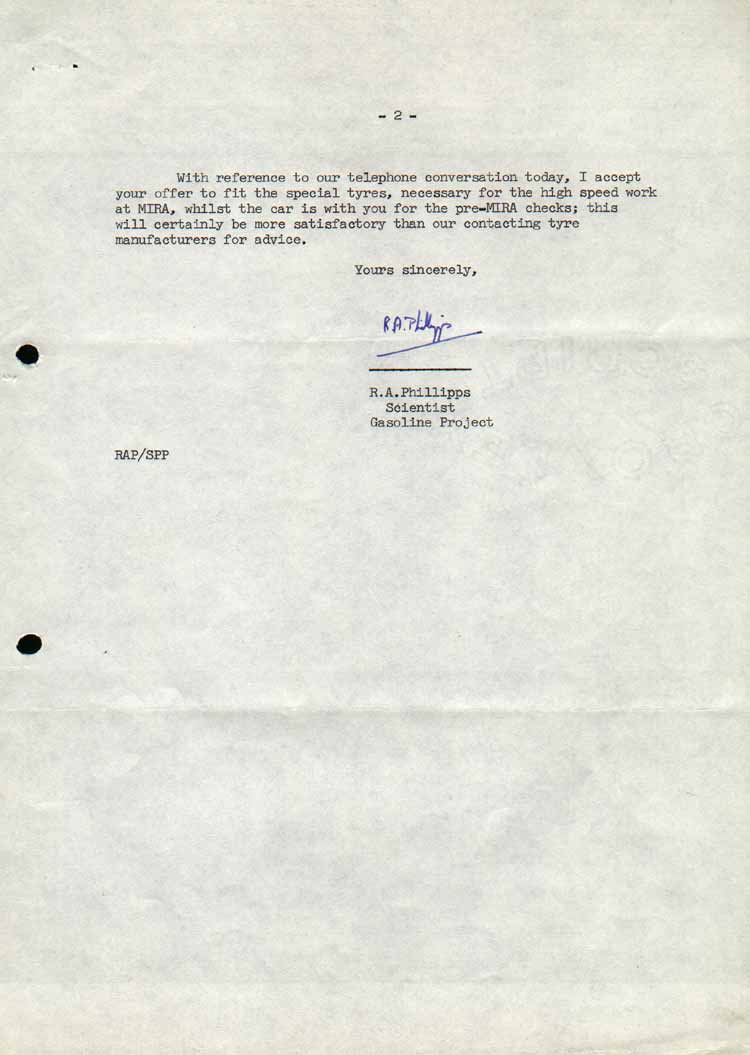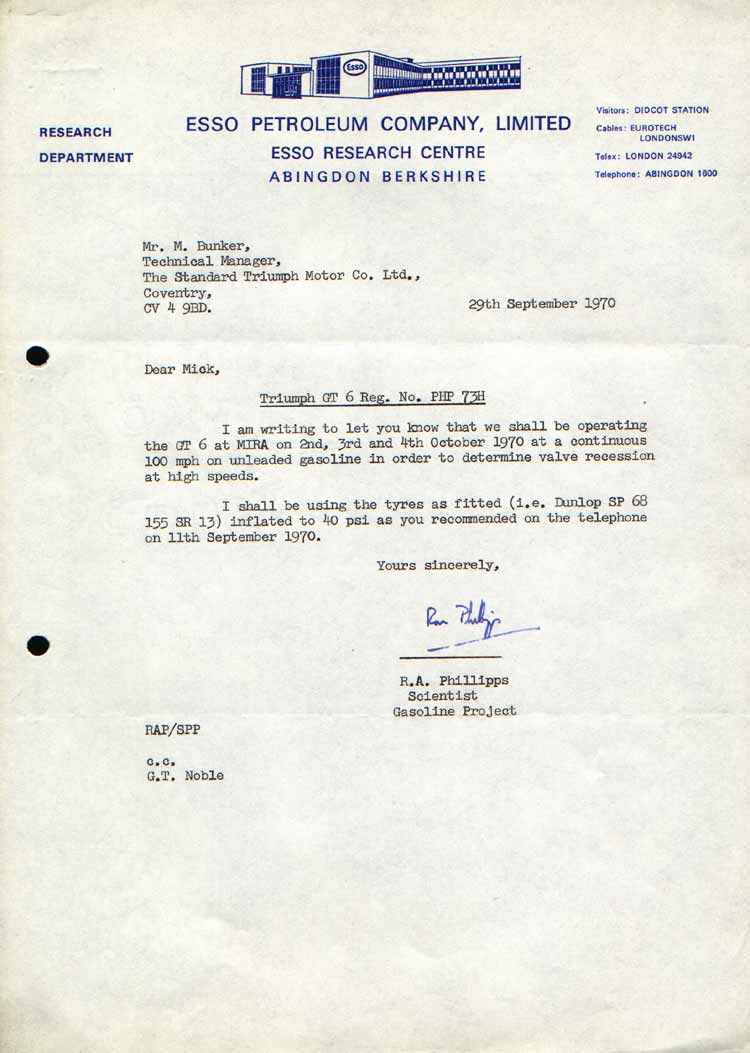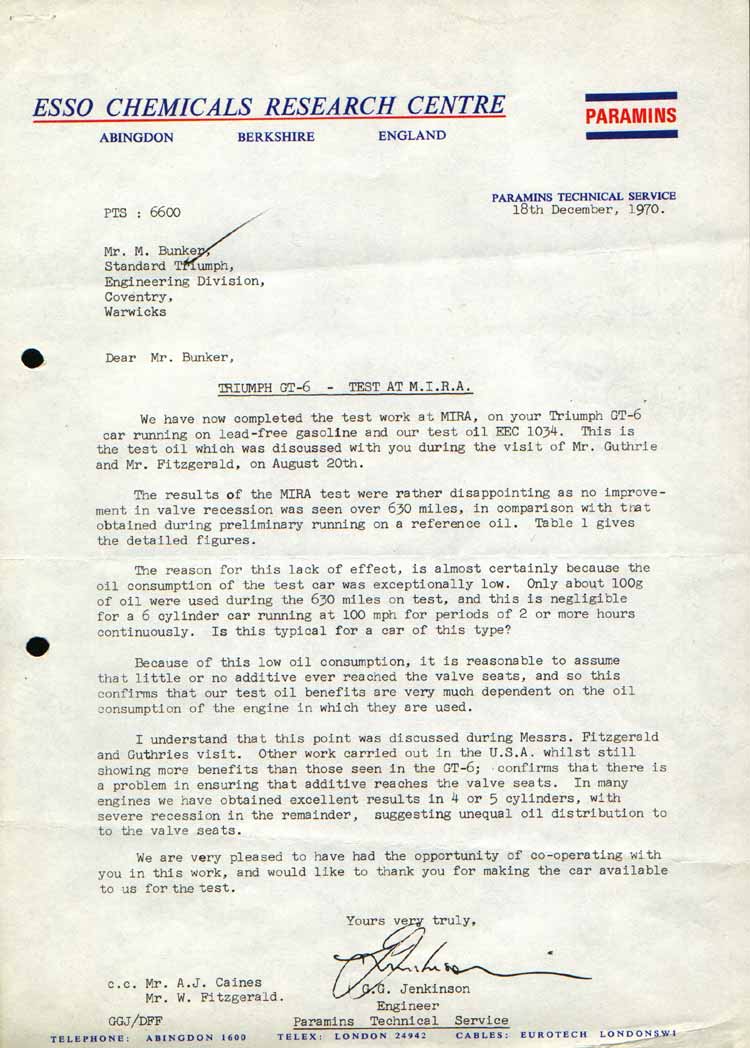 Blue Prints
Recently donated to our museum was something in the region of 200/300 original factory blueprints.

We are indebted to Roy Ford (formally Triumph Experimental) in firstly having the foresight to save these valuable pieces of history from disposal when the Triumph factory was being cleared, and secondly in donating them to our museum.

Detailing the designs of such diverse parts as chassis brackets, trim parts, and wiring looms.

Although in good condition, they will need careful storage, after cataloguing.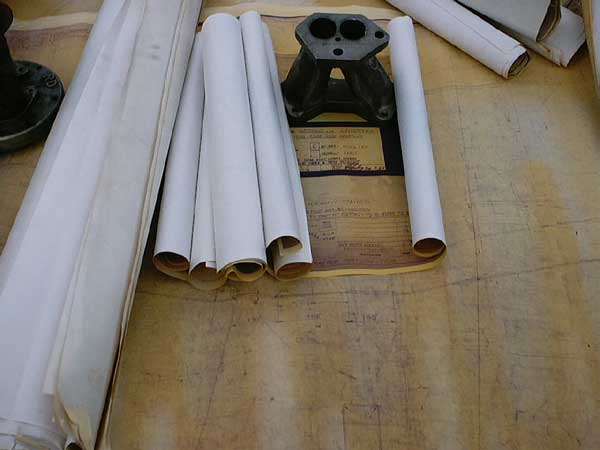 Econocruise
Cruise control, only fitted to modern luxury motors? We bought a Spitfire4 MkII a couple of years ago that had been fitted in the mid 1970s with this bolt on cruise control kit. The car has been off the road since the very early 1980s so we haven't yet tried it out. Sports cars with cruise control, whatever next?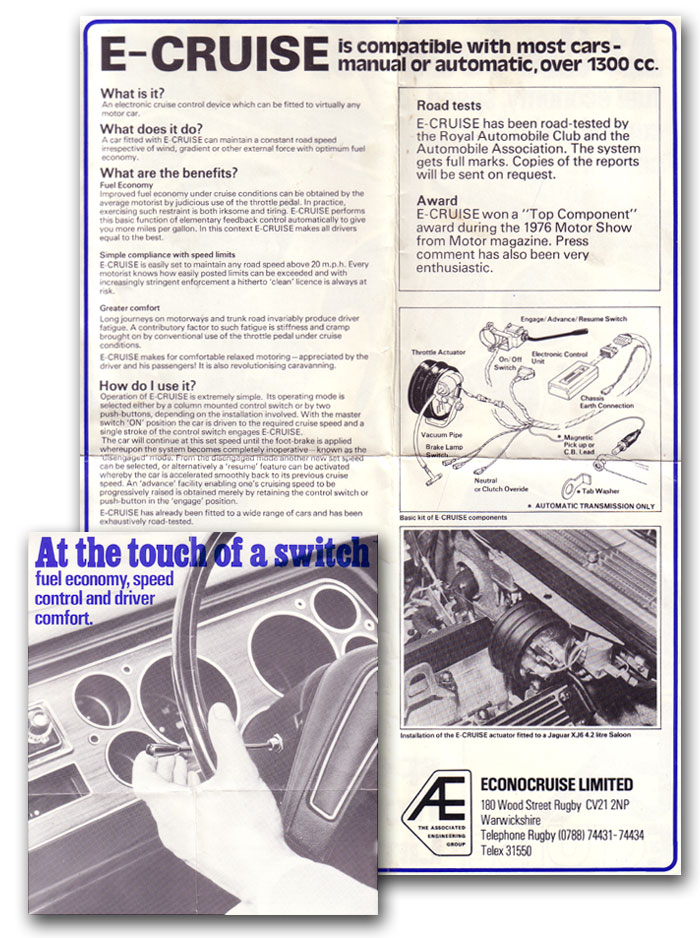 Dunlop Wheels
Please note. This is simply an old advertising brochure from Dunlop from the 60's that we have scanned in. It does not imply that we stock Dunlop Formula 'D' wheels!