In excellent original condition mainly due to its low miles, and long period of covered storage (since the 70's!). The only thing stopping us from putting it on the road are the holes cut in the sides, and the roof for an aborted camper conversion. When it gets to the head of the restoration queue our panel man can work his magic with his wheel (English Wheel to our American cousins).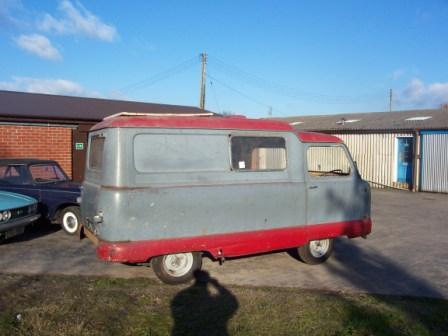 Disregard the colour scheme, it's original colour was Powder Blue, and that's how it will get restored. Hmm works rally/race service vehicle me thinks.
I have seen photo's of the blue preserved camper but was not aware that an Atlas van sill existed.A neighbour of ours used one as a mobile butcher's van in South Shields when i was a young lad. It was green with J L Robinson on the side.I went along with him on a saturday morning and knocked on all the doors to alert the customers.I really liked that van.Fond memories.

Posted by Alan on Fri, 21 May 2010 19:09
We have an Atlas camper in the Manchester Standard Triumph Group. It is still in use by our member David Lucas. There are a few images of it on the MSTG website which were taken at the August Tatton show.

http://www.mstg.org.uk/standards.html

What restoration progress have you made on your van?

Posted by Phil Womack on Sat, 08 Oct 2011 00:09
RBRR 2008
Atlas at the start of the RBRR 2008!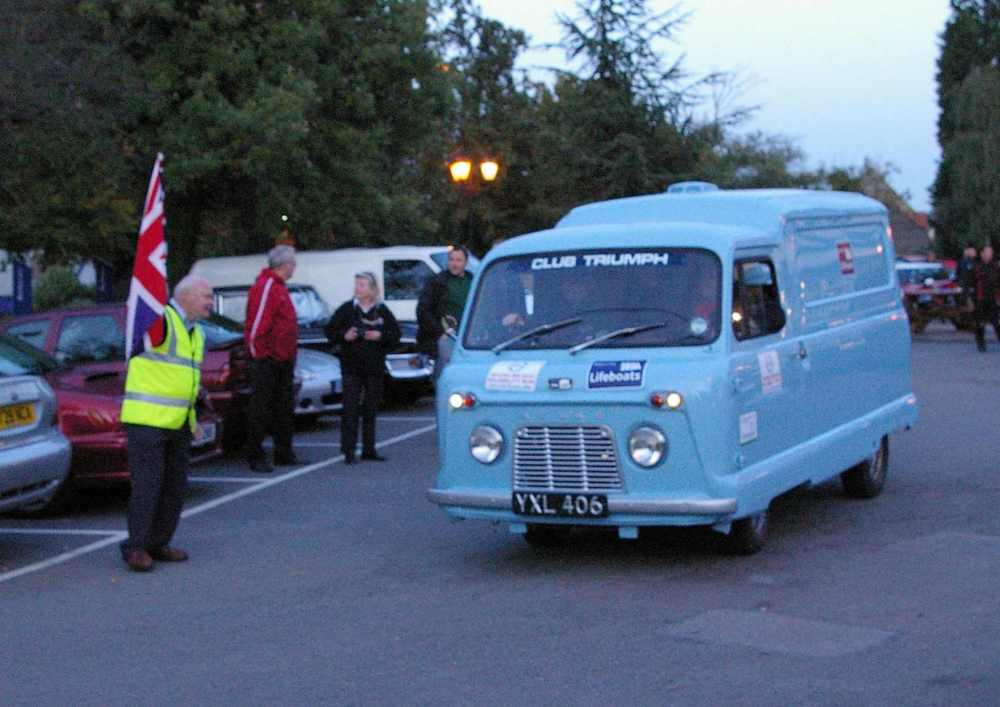 No, No, No, Nooooooooooooooooooooooooooooo!

Doctor can you please help? I have this problem you see. Well more of an affliction really. You see I just can't stop myself containing a completely unnatural urge to acquire Standard Atlas's (Atlasi?). My friends think I'm mad, am I mad doctor?
The latest addition to the fleet, thanks Mick (I think!).
Fantastic David: a pity that in Italy there are not

Posted by GT6R on Thu, 22 Oct 2009 09:30
So this is why there are no Atlas's on the market. You have them all!!! ;)

Posted by Phil Womack on Sat, 08 Oct 2011 00:14
Atlas gets the 'works'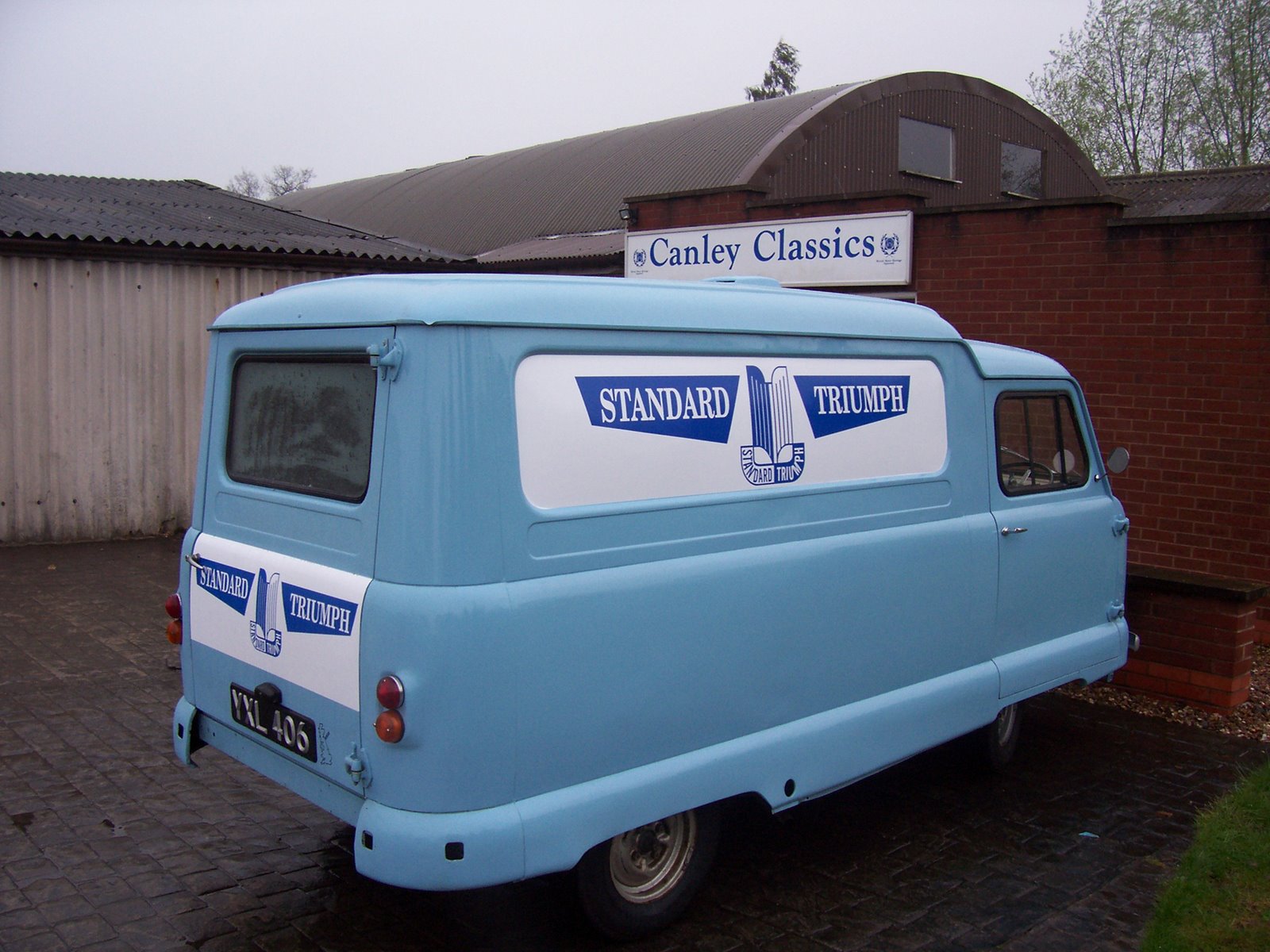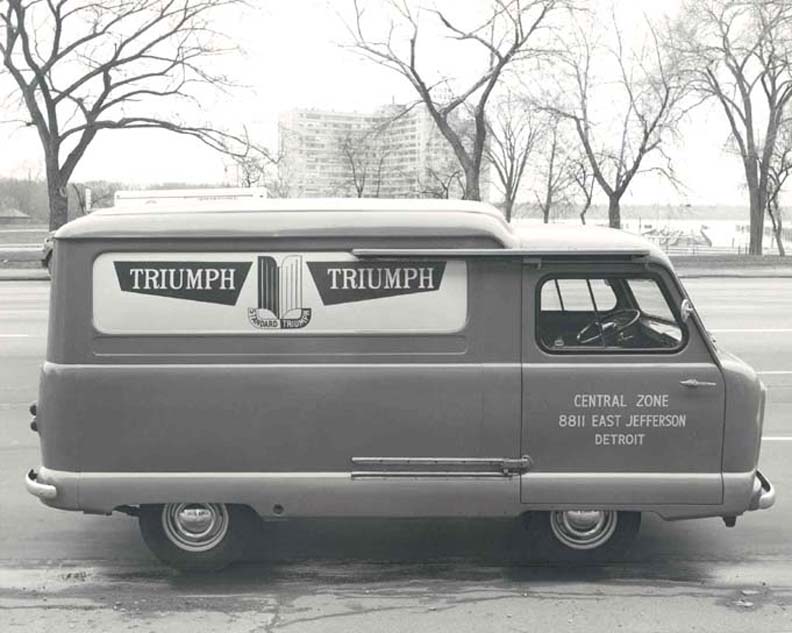 I always thought the Atlas looked a little plain and seeing as it's painted in it's original powder blue 'works' rally colour I thought it might look nice in some 'works' sign writing. Some kind soul forwarded me a picture of a van in period with something suitable on the side which we forwarded to the people doing the job for us, I think they did a good job of replicating it.
Everyday Atlas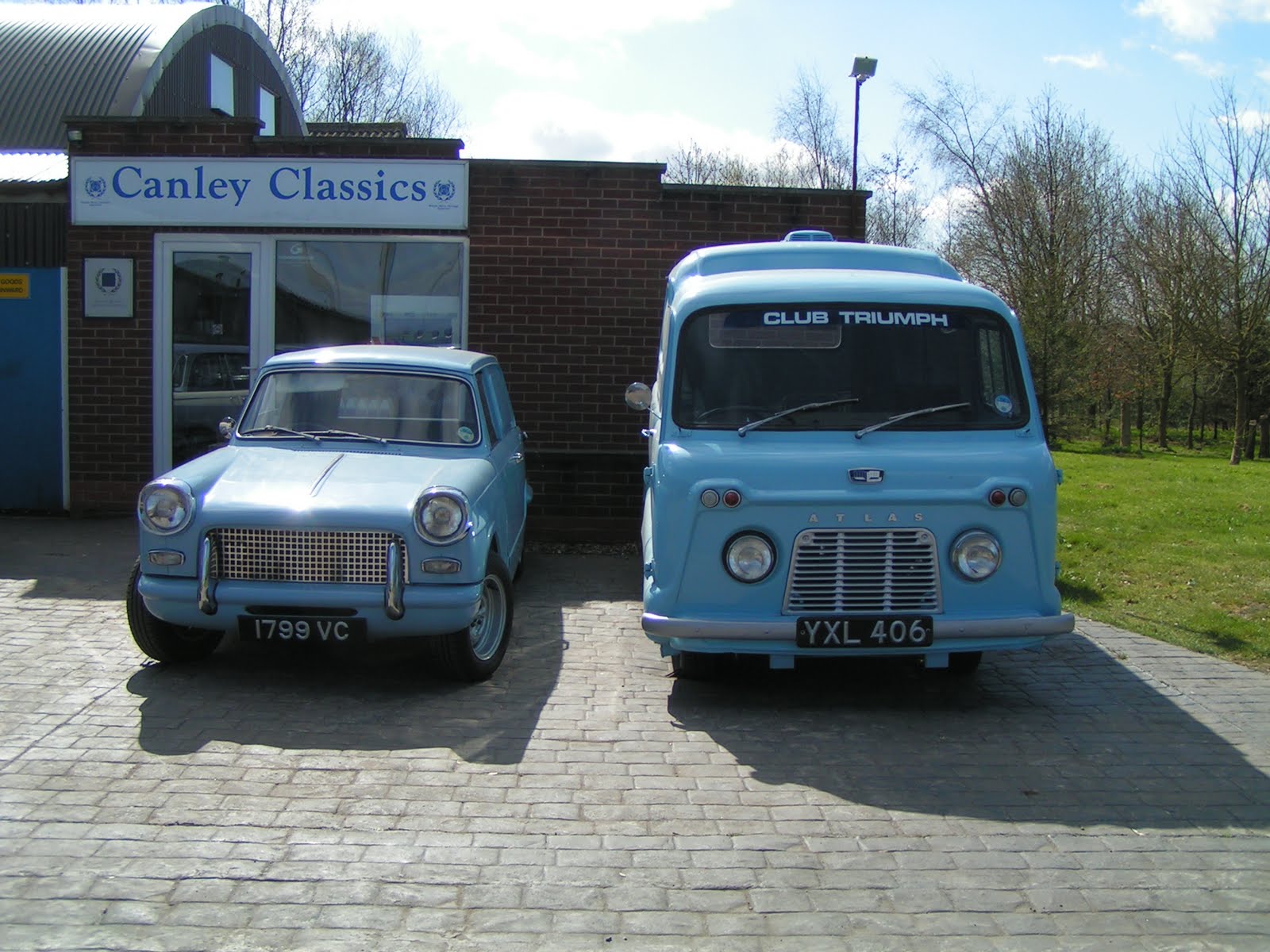 Courier and Atlas towards the end of the summer (remember that?).
Since I put the oldest (roadworthy) Herald to bed in September I have gone back to using the Atlas as my everyday transport. All well and good for the first couple of months, but just recently the cold damp mornings are beginning to take there toll on my enthusiasm. Jumping into an ice box at 6am every morning and then suffering the hurricane force drafts, the terminally leaky windscreen seal, and a heater that's about as much use as a fart in a colander is getting me down. Don't get me wrong I still love my Atlas, but me thinks I need something more civilised back on the road during winters worst. Come back the Chicane all is forgiven!