Standard Atlas Camper Van (Moortown Caraville) Reg 856VPG
Bought from an auction on ebay many years ago (2005?) as a restoration project.
Here it is as delivered.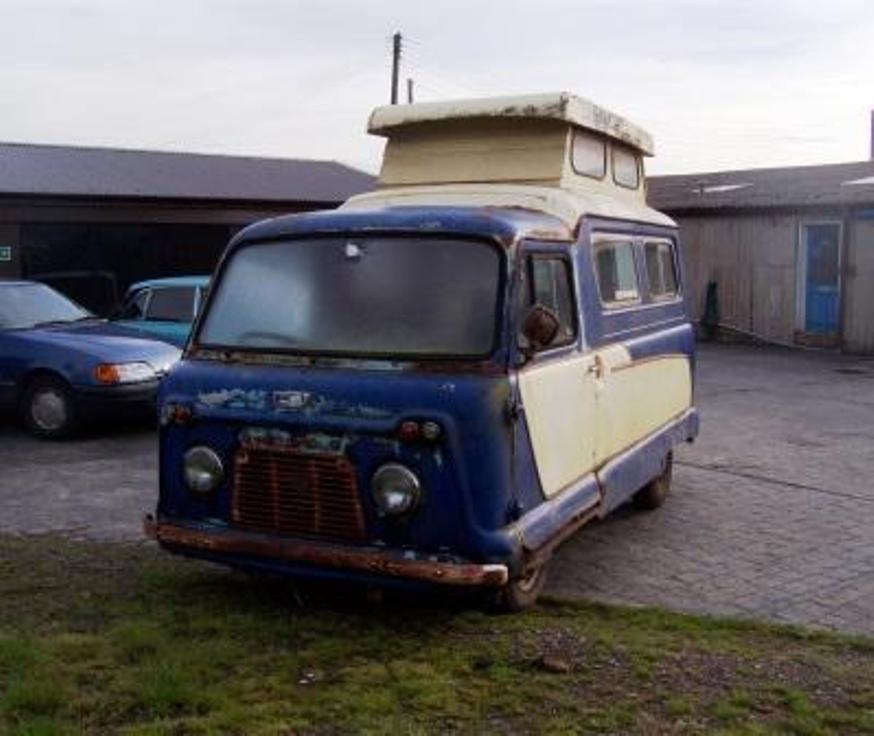 It came to us less any paperwork, and no registration plates. However a few years later we were contacted by Brian a previous owner who recognised the camper from the above picture as it was Brian who had brush painted it in it's new colour scheme of dark blue, and yelllow diuring his ownership in the early 1980's. Brian went on to send us some pictures of the van on family holidays, and most importantly some old MOTs , and other contempory paperwork which will help with reclaiming the campers identity.
One of the pictures Brian sent to us of 856 VPG in the 1980's.