Made from high strength steel, with a large seating area.
These compressors will not slip and rearrange your face when compressing a spring - unlike the cheap 'hook' versions that can be found at your local motor factor.
Springs can also be fitted and removed quicker and without damaging the paint/powder coat on your springs and dampers.
Will fit all small-chassis Triumph front springs
Available diect from us, or from one of our trade outlets.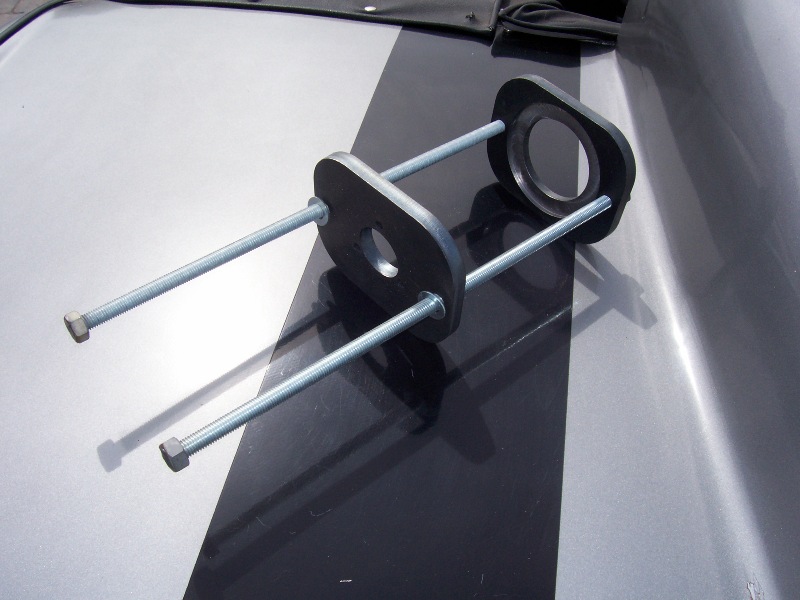 Coil Spring Compressor
To add any of the in stock, built to order, or available to order items to your basket, please choose an order qty and then hit the add to basket button.
To make it easier for our overseas customers, you can now browse our website and view prices in over
PART NO.
DESCRIPTION
PRICE
EXCH.
SURCHARGE
UNITS
AVAILABILITY
ORDER QTY
CC004
COIL SPRING TOOL - HERALD VIT SPIT GT6
£54.98
EACH
IN STOCK