If you need fasteners for a rebuild, project or just to keep in the shed, it works out a lot cheaper to buy in bulk than buying individual bits as and when you need them. See below for our range of Setscrew multipacks.
All Setscrews are SAE Grade 5 unless otherwise stated.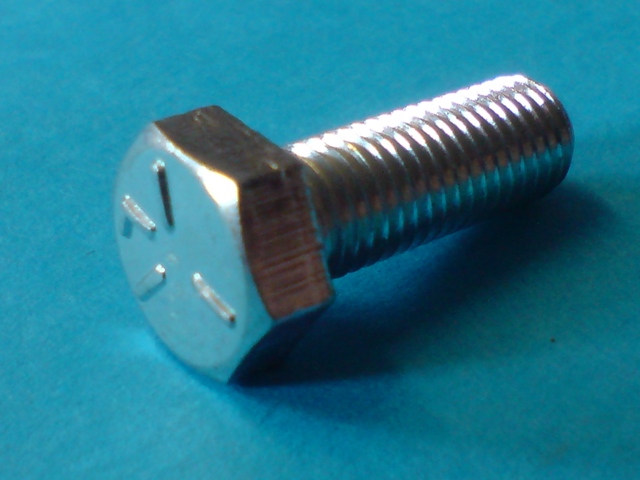 Setscrew Multipacks
To add any of the in stock, built to order, or available to order items to your basket, please choose an order qty and then hit the add to basket button.
To make it easier for our overseas customers, you can now browse our website and view prices in over
PART NO.
DESCRIPTION
PRICE
EXCH.
SURCHARGE
UNITS
AVAILABILITY
ORDER QTY
HU504X10
SETSCREW - NO.10 X 1/2" UNF (PACK OF 10)
£2.30
EACH
BUILT TO ORDER
HU505X10
SETSCREW - NO.10 X 5/8" (PACK OF 10)
N/A
NO LONGER AVAILABLE

 

HU704X10
SETSCREW - 1/4" X 1/2" UNF (PACK OF 10)
£2.30
EACH
BUILT TO ORDER
HU705X10
SETSCREW - 1/4" X 5/8" UNF (PACK OF 10)
£2.30
EACH
BUILT TO ORDER
HU707X10
SETSCREW - 1/4" X 7/8" UNF (PACK OF 10)
£2.30
EACH
BUILT TO ORDER
HU708X10
SETSCREW - 1/4" X 1" UNF (PACK OF 10)
£2.30
EACH
BUILT TO ORDER
HU804X10
SETSCREW - 5/16" X 1/2" UNF (PACK OF 10)
£2.30
EACH
BUILT TO ORDER
HU805X10
SETSCREW - 5/16" X 5/8" UNF (PACK OF 10)
£2.30
EACH
BUILT TO ORDER
HU806X10
SETSCREW - 5/16" X 3/4" UNF (PACK OF 10)
£2.30
EACH
BUILT TO ORDER
HU807PX10
SET POINT - 5/16" X 7/8" UNF (PACK OF 10)
£4.25
EACH
BUILT TO ORDER
HU807X10
SETSCREW - 5/16" X 7/8" UNF (PACK OF 10)
£2.30
EACH
BUILT TO ORDER
HU808X10
SETSCREW - 5/16" X 1" UNF (PACK OF 10)
£2.30
EACH
BUILT TO ORDER
HU809X10
SETSCREW - 5/16" X 1 1/8" UNF (PACK OF 10)
£3.50
EACH
BUILT TO ORDER
HU811X10
SETSCREW - 5/16" X 1 3/8" UNF (PACK OF 10)
£4.49
EACH
BUILT TO ORDER
HU856X10
SETSCREW - 5/16" X 3/4" UNC (PACK OF 10)
£2.30
EACH
BUILT TO ORDER
HU905X10
SETSCREW - 3/8" X 5/8" UNF (PACK OF 10)
£2.55
EACH
BUILT TO ORDER
HU906X10
SETSCREW - 3/8" X 3/4" UNF (PACK OF 10)
£2.30
EACH
BUILT TO ORDER
HU907X10
SETSCREW - 3/8" X 7/8" UNF (PACK OF 10)
£2.30
EACH
BUILT TO ORDER
HU908X10
SETSCREW - 3/8" X 1" UNF (PACK OF 10)
£2.98
EACH
BUILT TO ORDER
HU909X10
SETSCREW - 3/8" X 1 1/8" UNF (PACK OF 10)
£3.60
EACH
BUILT TO ORDER