Breathable car cover, PVC with non-woven inlay and elasticated for a snug and protective fit.
Protects against UV Rays, Rain & Wind, Smog and Dust and Snow and Ice.
We recommend two sizes:
Small (Spitfire/GT6/Vitesse/Herald/TR2-8)
Medium (2000-2.5/Dolomite/Stag)
Excellent value, having used these on our cars in the Museum we highly recommend these inexpensive but good quality car covers.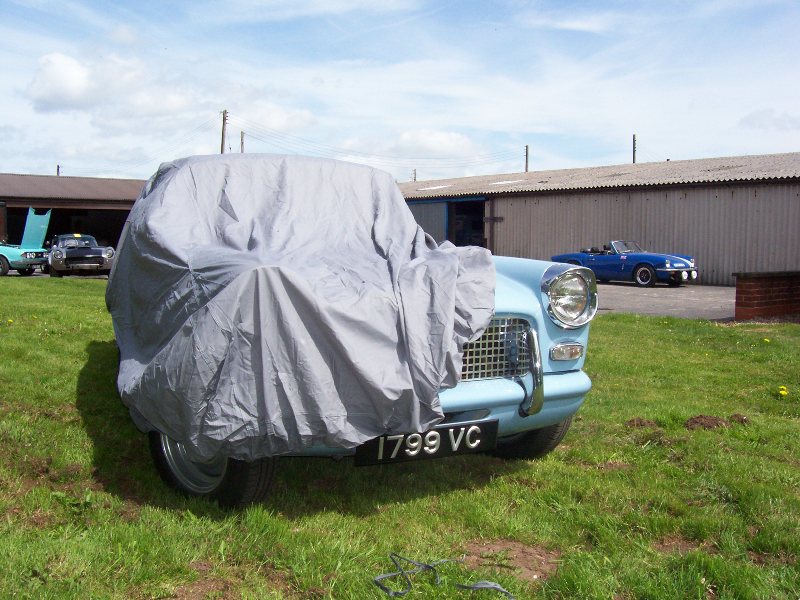 Car Cover
To add any of the in stock, built to order, or available to order items to your basket, please choose an order qty and then hit the add to basket button.
To make it easier for our overseas customers, you can now browse our website and view prices in over
PART NO.
DESCRIPTION
PRICE
EXCH.
SURCHARGE
UNITS
AVAILABILITY
ORDER QTY
COVER/S
CAR COVER - SMALL OUTSIDE/INSIDE
£49.98
EACH
OUT OF STOCK, AVAILABLE TO ORDER
COVER/M
CAR COVER - MEDIUM OUTSIDE/INSIDE
£49.98
EACH
OUT OF STOCK, AVAILABLE TO ORDER