Essential for the safe removal of the rear hub from all small chassis Triumphs: Herald, Spitfire, Vitesse, GT6 etc. no more bent hubs with this tool.
This job is next to impossible with the normal three legged pullers, or any other type come to that - damage or injury might result from trying!
Our quality hub puller is CNC machined from solid (no welds to break), and great value. Look at what others charge for similar tools!
Every workshop should be equipped with one of these, earns it's cost back the first time you use it.
Please note
This hub puller is only suitable for the above mentioned models, it will not fit TR's, or 2000/2.5's, etc.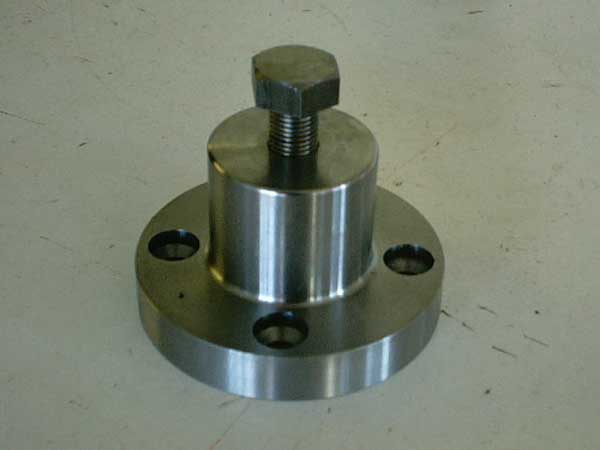 Hub Pulling Tool
To add any of the in stock, built to order, or available to order items to your basket, please choose an order qty and then hit the add to basket button.
To make it easier for our overseas customers, you can now browse our website and view prices in over
PART NO.
DESCRIPTION
PRICE
EXCH.
SURCHARGE
UNITS
AVAILABILITY
ORDER QTY
CC001
HUB PULLING TOOL
£69.98
EACH
IN STOCK