This used to be a simple alloy casting that invariably corroded itself onto the banjo bolt and promptly broke the first time you tried to get it off.
Now available in Stainless Steel.
We also sell a plated banjo bolt and new fibre washers, this combination should last a bit longer than the original set up!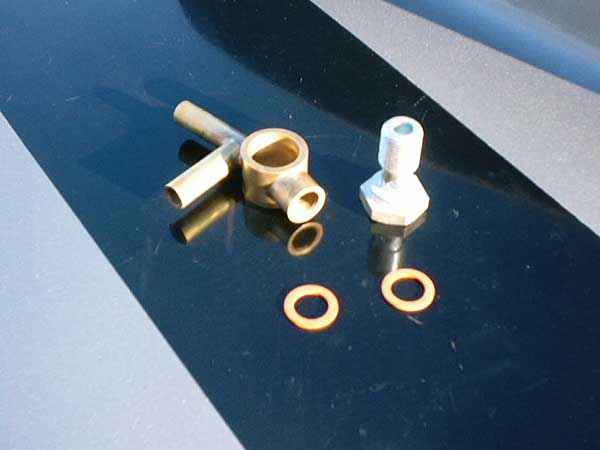 Vitesse / GT6 Three Way Adapter
To add any of the in stock, built to order, or available to order items to your basket, please choose an order qty and then hit the add to basket button.
To make it easier for our overseas customers, you can now browse our website and view prices in over
PART NO.
DESCRIPTION
PRICE
EXCH.
SURCHARGE
UNITS
AVAILABILITY
ORDER QTY
145407
ADAPTOR INLET MANIFOLD VITESSE STAINLESS STEE
£49.89
EACH
IN STOCK
145938
ADAPTOR INLET MANIFOLD GT6 STAINLESS STEEL
£49.89
EACH
IN STOCK
145155
BANJO BOLT INLET MANIFOLD VITESSE GT6 ETC
£8.98
EACH
IN STOCK
WF534
FIBRE WASHER - 1 1/16" ID
£0.50
EACH
IN STOCK
WF550
FIBRE WASHER - 27/32" ID
£1.10
EACH
IN STOCK