Disturb the rusty mild steel water pipe under the manifolds at your peril!
It will spring a leak while you're working on it, or worse a couple of days later while you are tanking down the motorway!
Replace it now with one of our attractive polished stainless steel alternatives. Whilst you're at it, you will need a new olive and maybe a new tube nut - fit and forget.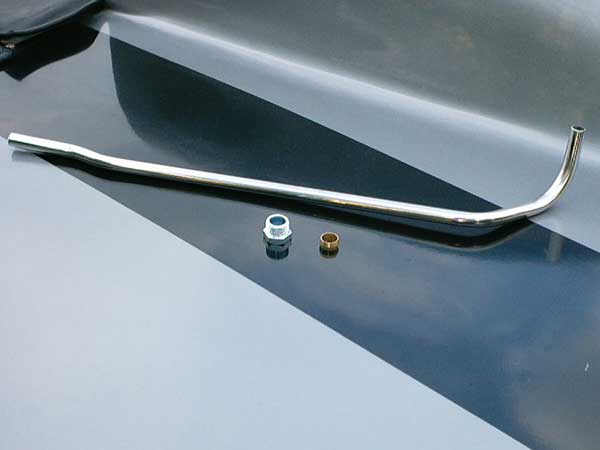 Stainless Steel Water Pipes
To add any of the in stock, built to order, or available to order items to your basket, please choose an order qty and then hit the add to basket button.
To make it easier for our overseas customers, you can now browse our website and view prices in over
PART NO.
DESCRIPTION
PRICE
EXCH.
SURCHARGE
UNITS
AVAILABILITY
ORDER QTY
206085S
PIPE UNDER MANIFOLD - HER 948/1200 SPIT I
£15.30
EACH
IN STOCK
212416S
PIPE UNDER MANIFOLD - SPITII-IV TO FH59688
£15.80
EACH
IN STOCK
212935S
PIPE UNDER MANIFOLD - 13/60 SPITIV LATE 1500
£15.30
EACH
IN STOCK
210834S
PIPE UNDER MANIFOLD - 6 CYLINDER
£15.30
EACH
IN STOCK
101302
TUBING NUT
£1.25
EACH
IN STOCK
TL11
OLIVE FOR 1/2" PIPE
£1.49
EACH
IN STOCK