One of those fiddly jobs you wished you had never started, not without this kit anyway!
If you need to change your handbrake cable then its time to change this little lot.
Good luck if you are going to try and get the old stuff off, remember it might have been there for more than 30 years, might be a little rusty and seized?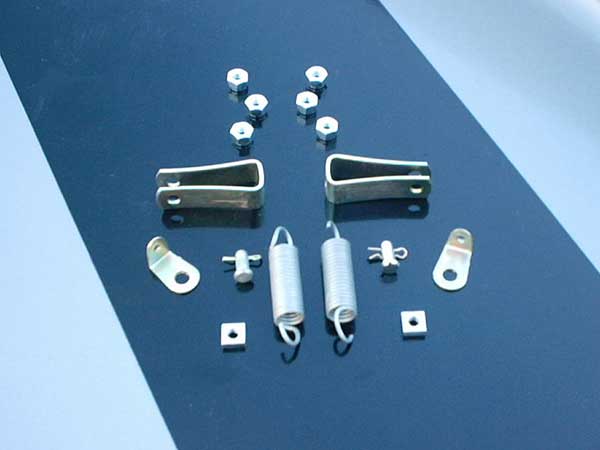 Hand Brake Kit
To add any of the in stock, built to order, or available to order items to your basket, please choose an order qty and then hit the add to basket button.
To make it easier for our overseas customers, you can now browse our website and view prices in over
PART NO.
DESCRIPTION
PRICE
EXCH.
SURCHARGE
UNITS
AVAILABILITY
ORDER QTY
HBK1
HANDBRAKE END FITTING KIT - HER VIT SPIT GT6
£7.98
CAR SET
OUT OF STOCK, AVAILABLE TO ORDER
127311
HANDBRAKE CABLE REAR - HERALD VITESSE 6-MKI
£6.99
EACH
OUT OF STOCK, AVAILABLE TO ORDER
151227
HANDBRAKE CABLE REAR - VITESSE MKII
£6.99
EACH
IN STOCK
133915
HANDBRAKE CABLE REAR - SPIT I-IV EARLY GT6 I
£5.99
EACH
IN STOCK
159372
HANDBRAKE CABLE REAR - SPIT MKIV(LATE) 1500
£4.99
EACH
IN STOCK
149353
HANDBRAKE CABLE REAR - GT6 MKII-III EARLY
£6.99
EACH
IN STOCK
159848
HANDBRAKE CABLE REAR - GT6 MKIII LATE (130CM)
£6.99
EACH
IN STOCK