We have been making the three rail overdrive adapter plate for the small chassis Triumphs for many years. In fact it could be that there are more cars out there with our adapter than original Triumph ones!
If you are thinking of building yourself an uprated 'J' type 6 cylinder (or 4 cylinder come to that) gearbox for your Triumph then you will need one of these. Another one of those parts we sell mostly to the trade, but never made a song and dance about making them. Well now you know!
We sell all the required parts to build your own overdrive conversion - we have to, we are the largest supplier of complete overdrive conversion kits left.
See our full conversion page.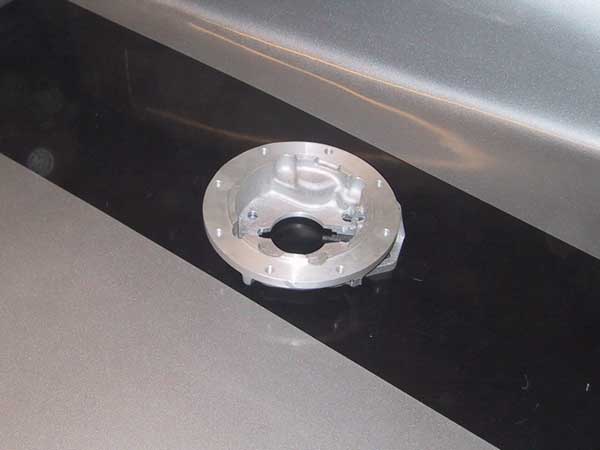 Overdrive Adapter Plate
To add any of the in stock, built to order, or available to order items to your basket, please choose an order qty and then hit the add to basket button.
To make it easier for our overseas customers, you can now browse our website and view prices in over
PART NO.
DESCRIPTION
PRICE
EXCH.
SURCHARGE
UNITS
AVAILABILITY
ORDER QTY
313085
OVERDRIVE ADAPTER PLATE 3 RAIL - J TYPE
£87.50
EACH
OUT OF STOCK, AVAILABLE TO ORDER
106437
GASKET GEARBOX REAR
£1.10
EACH
IN STOCK
159369
GASKET TO OVERDRIVE
£1.15
EACH
IN STOCK