All the parts you're likely to need if rebuilding your gearbox. Kits include:
Main Bearings
Tip Bearings
Synchro Rings
Layshaft
Gasket Set
Bellhousing oilseal (where applicable)
Laygear needle rollers (where applicable)
While you're at it, why not fit a Gearchange Rebush Kit?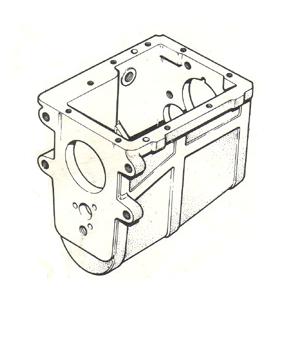 For Illustration Only
To add any of the in stock, built to order, or available to order items to your basket, please choose an order qty and then hit the add to basket button.
To make it easier for our overseas customers, you can now browse our website and view prices in over
PART NO.
DESCRIPTION
PRICE
EXCH.
SURCHARGE
UNITS
AVAILABILITY
ORDER QTY
G3K
GEARBOX REBUILD KIT - HERALD/SPIT 3 SYNCHRO
£96.40
EACH
BUILT TO ORDER
G6K
GEARBOX REBUILD KIT - SPIT IV GT6III
£96.40
CAR SET
BUILT TO ORDER
G7K
GEARBOX REBUILD KIT - SINGLE RAIL
£96.40
CAR SET
BUILT TO ORDER