Got a vague feeling? Getting a little sloppy? Ever been backwards when you meant to go forwards?
The answer's simple, you need a gearchange re-bush kit.
What, never changed it? Fit one of these to your 3 rail gearchange mechanism and marvel once again at just how sweet a gearbox it really is.
We reckon these should be changed every 25,000 miles to maintain that precise feel, buy one now for that next service.
Part numbers included in the Kit
120305
118053 x2
156910 x2
155800
155799
155801 x2
129119
138685
119263
128373
119573
119251
119252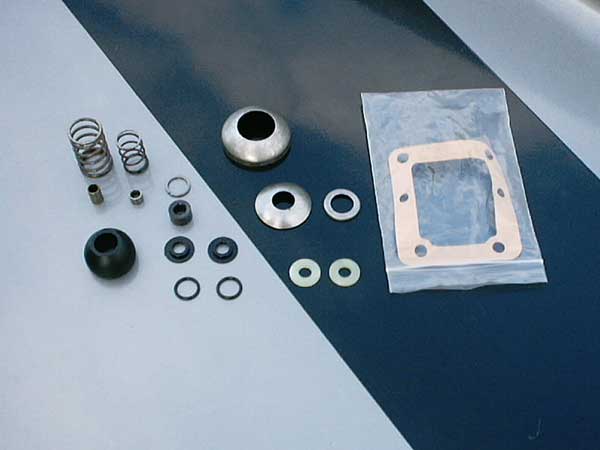 Gear Change Bush Kit
To add any of the in stock, built to order, or available to order items to your basket, please choose an order qty and then hit the add to basket button.
To make it easier for our overseas customers, you can now browse our website and view prices in over
PART NO.
DESCRIPTION
PRICE
EXCH.
SURCHARGE
UNITS
AVAILABILITY
ORDER QTY
519770
GEARCHANGE REBUSH KIT COMPLETE
£12.98
EACH
IN STOCK