Very high quality 3 piece clutch kits. New, outright (no exchange required), and an unbelievable price, what more could you ask!
We have now been selling these for many years, and they have proven to be one of the most reliable brands of clutch we have ever sold.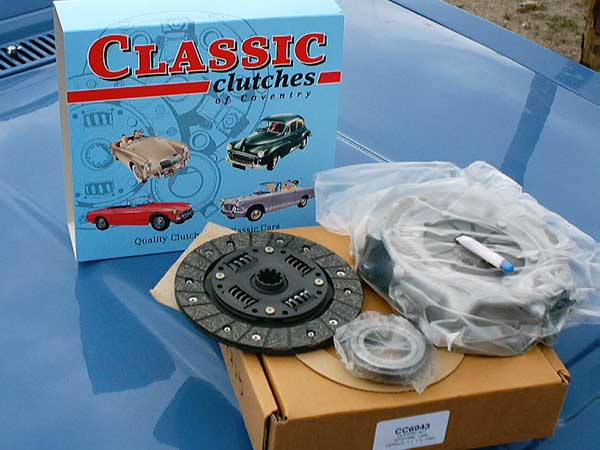 Classic Clutches
To add any of the in stock, built to order, or available to order items to your basket, please choose an order qty and then hit the add to basket button.
To make it easier for our overseas customers, you can now browse our website and view prices in over
PART NO.
DESCRIPTION
PRICE
EXCH.
SURCHARGE
UNITS
AVAILABILITY
ORDER QTY
GCK272
COMPLETE CLUTCH - SPIT III-IV HERALD 13/60
£64.31
EACH
IN STOCK
GCK282
COMPLETE CLUTCH - GT6 VITESSE 2000 2.5
£65.63
EACH
IN STOCK
GCK160
COMPLETE CLUTCH - SPITFIRE DOLOMITE 1500
£64.31
EACH
IN STOCK
GAC5053A
CLUTCH ALIGNMENT TOOL - HER SPIT 1200 1300
£6.49
EACH
OUT OF STOCK, AVAILABLE TO ORDER
GAC5053B
CLUTCH ALIGNMENT TOOL - SPIT/DOL/MIDGET 1500
£6.30
EACH
IN STOCK