We have been supplying rebuilt Unleaded Cylinder Heads for over 30 years.
All heads are thoroughly cleaned and inspected, lightly skimmed to ensure perfect flatness and carefully assembled with all new valves, guides, springs, core plugs and hardened valve seats suitable for use with Unleaded petrol. No other parts required other than relevant gaskets as required (e.g. Head Gasket).
Swapping the head? you will need a Decoke Gasket Set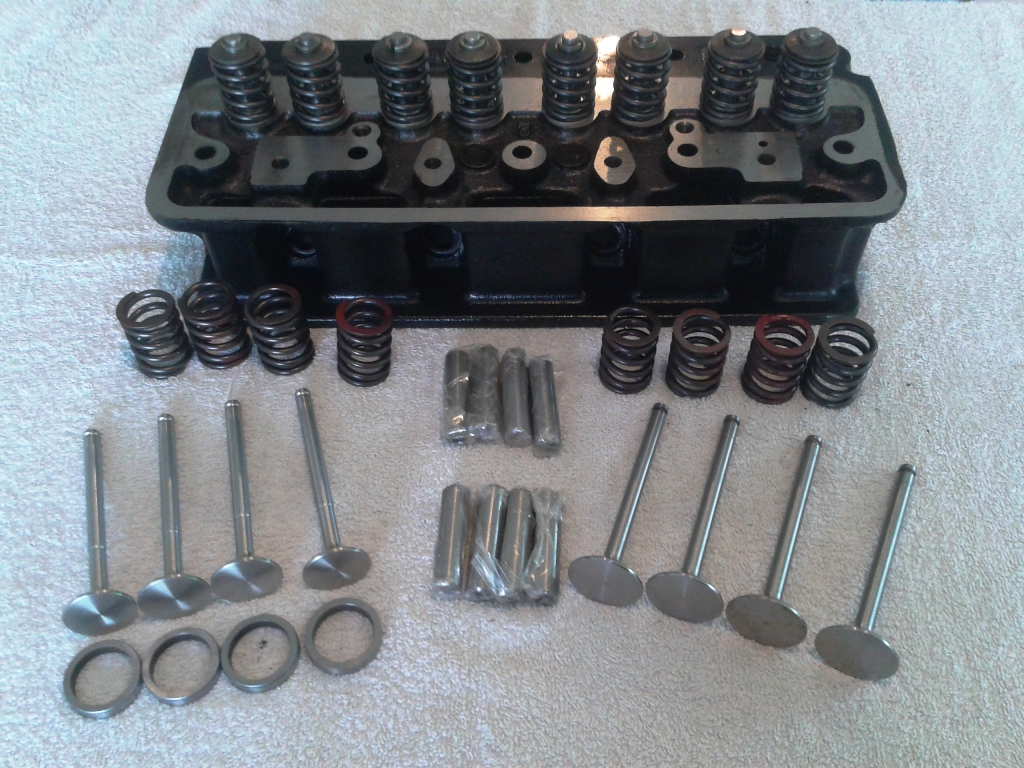 Rebuilt Cylinder Head with components
To add any of the in stock, built to order, or available to order items to your basket, please choose an order qty and then hit the add to basket button.
To make it easier for our overseas customers, you can now browse our website and view prices in over
PART NO.
DESCRIPTION
PRICE
EXCH.
SURCHARGE
UNITS
AVAILABILITY
ORDER QTY
514433
CYLINDER HEAD - SPITFIRE I/II UNLEADED
£299.00
£47.90
EACH
BUILT TO ORDER
515973
CYLINDER HEAD - SPITFIRE III IV EARLY UNLEADED
£299.00
£47.90
EACH
BUILT TO ORDER
218142
CYLINDER HEAD - SPITFIRE MKIV LATE UNLEADED
£299.00
£47.90
EACH
BUILT TO ORDER
TKC1155
CYLINDER HEAD - SPITFIRE 1500 UNLEADED
£299.00
£50.75
EACH
BUILT TO ORDER
514429
CYLINDER HEAD - HERALD 1200 PRE 1966 UNLEADED
£299.00
£47.90
EACH
BUILT TO ORDER
514440
CYLINDER HEAD - HERALD 1200 POST 1966 UNLEADED
£299.00
£47.90
EACH
BUILT TO ORDER
515573
CYLINDER HEAD - HERALD 13/60 UNLEADED
£299.00
£47.90
EACH
BUILT TO ORDER
208925
CYLINDER HEAD - VITESSE 1600 UNLEADED
£425.00
£76.10
EACH
BUILT TO ORDER
515482
CYLINDER HEAD - VITESSE GT6 MKI UNLEADED
£425.00
£45.70
EACH
BUILT TO ORDER
517610
CYLINDER HEAD - VITII GT6 II/III EARLY UNLEADED
£425.00
£101.40
EACH
BUILT TO ORDER
UKC1422
CYLINDER HEAD - GT6 MKIII KE10001 ON UNLEADED
£425.00
£76.10
EACH
BUILT TO ORDER
TKC1156
CYLINDER HEAD - DOLOMITE 1300 UNLEADED
£285.00
£50.75
EACH
IN STOCK