One of our most popular upgrades is the twin box sports exhaust system.
Makes a lovely sporty noise without being too rorty or uncomfortable. Fits all small chassis Triumphs from your original down pipe backwards.
Made from premium grade stainless steel to a very high standard, including rolled ends on the silencer tail pipes. All tubes are CNC formed, so no ugly creases or bottlenecks in any of the bends.
Baffles are also stainless not mild steel like others!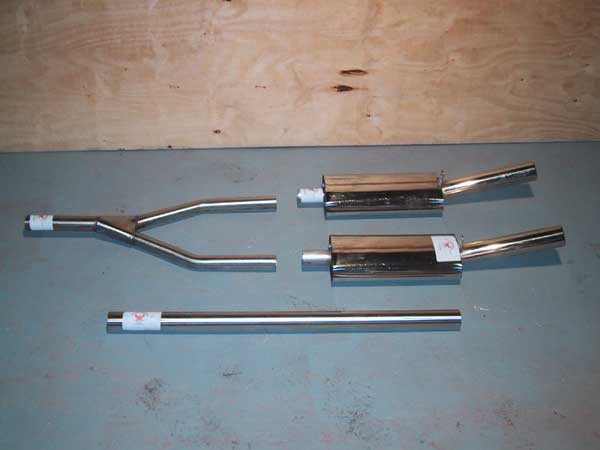 Twin Box Sports Exhaust System
To add any of the in stock, built to order, or available to order items to your basket, please choose an order qty and then hit the add to basket button.
To make it easier for our overseas customers, you can now browse our website and view prices in over
PART NO.
DESCRIPTION
PRICE
EXCH.
SURCHARGE
UNITS
AVAILABILITY
ORDER QTY
X23S
SPORTS EXHAUST TWIN BACK BOX NO DOWNPIPE
£268.63
CAR SET
BUILT TO ORDER
X23F
EXHAUST FITTING KIT - TWIN SPORT SYSTEM
£19.85
CAR SET
BUILT TO ORDER