Reconditioned distributors - a cost effective way of fixing any electrical gremlins. Also avaliable new.
Triumph fitted two types of distributor to their cars during the 1960s and 1970s. These were the Lucas and Delco.
All Heralds - Lucas
Spitfire Mk I,II,III,IV - Delco
Spitfire 1500 - Lucas
Vitesse 6 - Delco and Lucas
Vitesse MkI,II - Lucas
All GT6 - Delco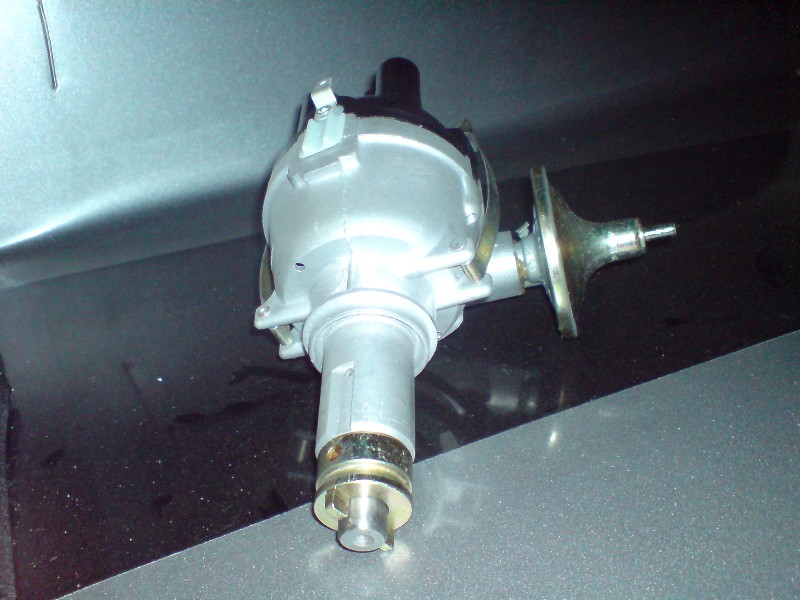 Distributor
To add any of the in stock, built to order, or available to order items to your basket, please choose an order qty and then hit the add to basket button.
To make it easier for our overseas customers, you can now browse our website and view prices in over
PART NO.
DESCRIPTION
PRICE
EXCH.
SURCHARGE
UNITS
AVAILABILITY
ORDER QTY
215046
DISTRIBUTOR - HERALD 1200 EXCHANGE
£126.80
£50.75
EACH
OUT OF STOCK, AVAILABLE TO ORDER
212292
DISTRIBUTOR - HERALD 13/60 EXCHANGE
£126.80
£77.80
EACH
OUT OF STOCK, AVAILABLE TO ORDER
209697
DISTRIBUTOR - SPITFIRE MKI EXCHANGE
£126.80
£77.80
EACH
IN STOCK
212500
DISTRIBUTOR - SPITFIRE MKII EXCHANGE
£126.80
£77.80
EACH
OUT OF STOCK, AVAILABLE TO ORDER
214088
DISTRIBUTOR - SPITFIRE III-IV EARLY COU
£126.80
£77.80
EACH
OUT OF STOCK, AVAILABLE TO ORDER
TKC419
DISTRIBUTOR - SPITFIRE IV LATE EXCHANGE
£126.80
£77.80
EACH
IN STOCK
208914
DISTRIBUTOR - VITESSE 6 (LUCAS) EXCHANGE
£126.80
£77.80
EACH
OUT OF STOCK, AVAILABLE TO ORDER
212873
DISTRIBUTOR - VITESSE 6 (DELCO) EXCHANGE
£126.80
£77.80
EACH
OUT OF STOCK, AVAILABLE TO ORDER
213754
DISTRIBUTOR - VITESSE MKI 2LTR EXCHANGE
£126.80
£77.80
EACH
OUT OF STOCK, AVAILABLE TO ORDER
215512
DISTRIBUTOR - VITESSE MKII EXCHANGE
£126.80
£77.80
EACH
IN STOCK
213186
DISTRIBUTOR - GT6 MKI EXCHANGE
N/A
NO LONGER AVAILABLE

 

215511
DISTRIBUTOR - GT6MKII/III EARLY EXCHANGE
N/A
NO LONGER AVAILABLE

 

218173
DISTRIBUTOR - GT6MKIII LATE EXCHANGE
£126.80
£77.80
EACH
OUT OF STOCK, AVAILABLE TO ORDER
RKC5044
DISTRIBUTOR - SPITFIRE 1500
£48.98
EACH
OUT OF STOCK, AVAILABLE TO ORDER