A lovely CNC billet copy of the horrible old cast iron alternator mounting bracket on countless Triumphs:
Spitfire MKIV, 1500 and earlier models converted to alternator.
TR5, TR6.
Triumph 2000, 2.5 alternator cars.
OHV Dolomite models.
Vitesse when converted to alternator.
GT6 if using one of our E310COMP high output alternators
Not only does it look great, it's only a third of the weight of the cast iron original, and its currently only a couple of pounds dearer than new old stock steel ones, bargain!
Replaces the 1.05kg cast iron original with a 398 gram aluminium alternative.
You GT6 owners need all the help you can get with the removal of weight from over your front axle, here's a start!
Exactly the same dimensions as original so you could paint it black (someone will) and no one would ever know!
These might be useful for all those 6 cylinder Spitfire conversions being constructed, they need them even more than the Coupe (weight distribution and all that).
Please note
If you're fitting one of our E310COMP high output alternators to your GT6, you'll need to use 147899A instead.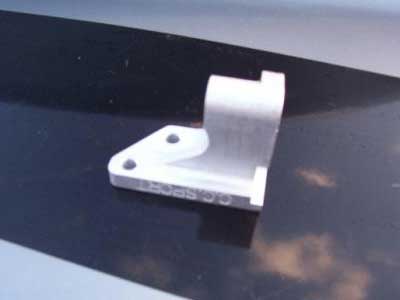 Alternator mounting bracket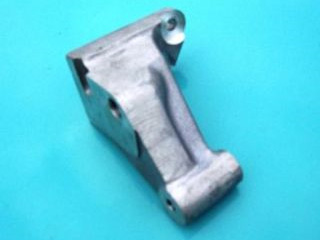 GT6 alternator mounting bracket
To add any of the in stock, built to order, or available to order items to your basket, please choose an order qty and then hit the add to basket button.
To make it easier for our overseas customers, you can now browse our website and view prices in over
PART NO.
DESCRIPTION
PRICE
EXCH.
SURCHARGE
UNITS
AVAILABILITY
ORDER QTY
147899A
ALTERNATOR MOUNT BRACKET - ALLOY
£36.49
EACH
IN STOCK
214268A
ALTERNATOR MOUNT BRACKET - GT6 ALLOY
N/A
NO LONGER AVAILABLE