Now available after growing enquiries from customers is this custom made heavy duty 'motor sport' propshaft.
Made from all new components, balanced, and ready to fit. This propshaft utilises the latest in driveline technology, the universal joints for instance are the same as those specified for the latest Aston Martins!
Close up picture shows standard components against the uprated (larger) ones for comparison. Nothing is left to chance, every single part of our prop is larger/stronger!
Because these propshafts are custom made please allow 48 hours from order for manufacture. We also need from you overall working length (distance between gearbox and diff flanges), and flange types, i.e. 5/16" (1/2" spanner) bolt type, or 3/8" (9/16" spanner), please include these details in your order.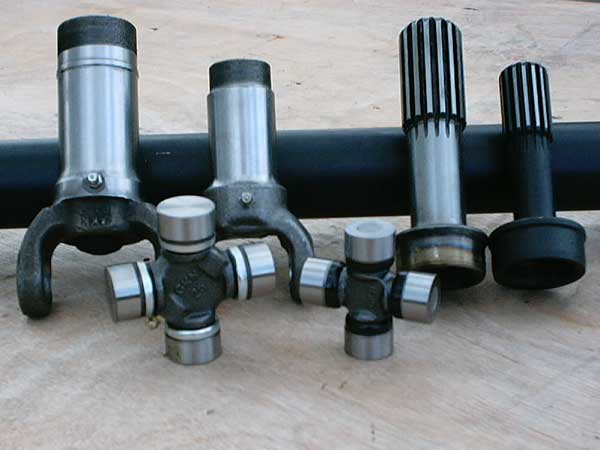 Heavy Duty 'Motor Sport' Propshaft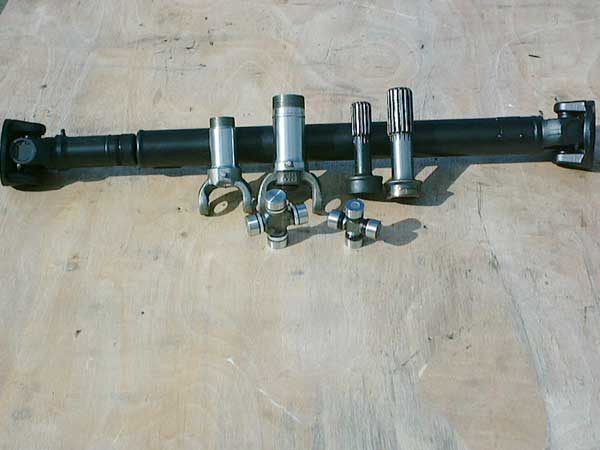 Heavy Duty 'Motor Sport' Propshaft
To add any of the in stock, built to order, or available to order items to your basket, please choose an order qty and then hit the add to basket button.
To make it easier for our overseas customers, you can now browse our website and view prices in over
PART NO.
DESCRIPTION
PRICE
EXCH.
SURCHARGE
UNITS
AVAILABILITY
ORDER QTY
PROPSPORT
PROPSHAFT HEAVY DUTY/MOTORSPORT
£253.75
EACH
BUILT TO ORDER
129361K
BOLT & NUT FOR PROPSHAFT - 5/16"
£1.20
EACH
OUT OF STOCK, AVAILABLE TO ORDER
132023K
BOLT & NUT FOR PROPSHAFT - 3/8"
£0.98
EACH
OUT OF STOCK, AVAILABLE TO ORDER