Essential when fine tuning your suspension. If you have fitted uprated and lowered front springs then you will need to lower the rear ride height to compensate.
Available in three sizes so you can tailor your car's handling to your particular requirements.
As a suggestion, most cars (even standard) would benefit from a 1/2" spacer under a new or recently fitted rear spring as most cars display a certain amount of positive camber in this condition, not good for handling!
A 3/4" spacer would benefit those cars fitted with 330lb+/1" lower front springs fitted.
A 1" spacer is really for you serious press on drivers and cars that frequent the track.
As always with our alloy products, they are made from the highest quality material, CNC machined from billet, to the tightest tolerances to give positive location to your spring/diff case.
Unlike others, our spacers are also accurately drilled for positive location of the spring dowel, again essential but often missed.
Some applications might need longer studs (specially with 3/4" & 1" spacers), these are listed below.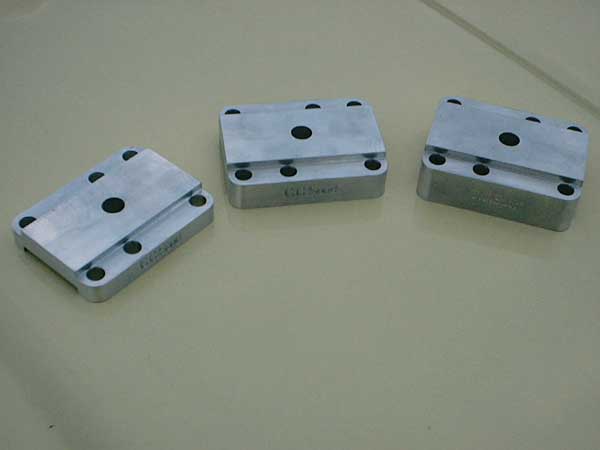 Alloy Diff Spacers
To add any of the in stock, built to order, or available to order items to your basket, please choose an order qty and then hit the add to basket button.
To make it easier for our overseas customers, you can now browse our website and view prices in over
PART NO.
DESCRIPTION
PRICE
EXCH.
SURCHARGE
UNITS
AVAILABILITY
ORDER QTY
SSP1
REAR SPRING SPACER BLOCK - 1/2" ALLOY
£20.30
EACH
OUT OF STOCK, AVAILABLE TO ORDER
SSP2
REAR SPRING SPACER BLOCK - 3/4" ALLOY
£22.75
EACH
OUT OF STOCK, AVAILABLE TO ORDER
SSP3
REAR SPRING SPACER BLOCK - 1" ALLOY
£23.97
EACH
IN STOCK
131008X
DIFFERENTIAL STUD - EXTENDED FOR SPACER APPLICATIONS
£3.10
EACH
IN STOCK
WP9
PLAIN WASHER - 3/8
£0.20
EACH
IN STOCK
YN2909
NYLOC NUT - 3/8
£0.22
EACH
IN STOCK