Stanpart original left hand outer sills for Herald and Vitesse.
The only way to get sill's with the correct original profile. If you are clever with a spot weld drill, and a welder you can also make one of these L/H sills into a R/H!
Cheaper than a poorly shapped reproduction sill.
They are 40 year old original so have varying degrees of shop soil, and surface rust.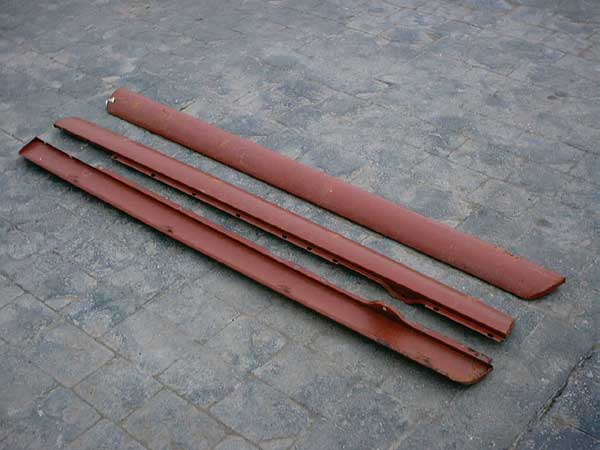 Herald / Vitesse Left Hand Outer Sills
To add any of the in stock, built to order, or available to order items to your basket, please choose an order qty and then hit the add to basket button.
To make it easier for our overseas customers, you can now browse our website and view prices in over
PART NO.
DESCRIPTION
PRICE
EXCH.
SURCHARGE
UNITS
AVAILABILITY
ORDER QTY
803070STANPART
SILL - HERALD VITESSE LH STANPART SHOP SOIL
£29.48
EACH
IN STOCK