Here is everything in a box to convert your Spitfire/GT6/Vitesse/Herald to servo brakes.
Available for some time and fitted to many small chassis Triumphs, this is the easy way to convert your brakes to a more modern specification. Many people are surprised by the different feel of a classic car's unassisted brakes if they are used to driving a modern car. They often mistake this different feel for a lack of performance and spend a huge amount of money on brake upgrades when all that is really needed is a servo. If you want a brake pedal that is easier to press, fit a servo! (or get stronger legs...).
Comes complete with all necessary parts including full fitting instructions, normally takes half a day's work with minimal tools.
Your late GT6 MkIII Girling servo giving you problems? You might find it cheaper and more convenient to replace with this kit rather than trying to get your old servo rebuilt.
For those of you who have asked the boost ratio is 1.9:1.
We frequently get asked if it is possible to fit these kits to dual circuit brake cars (late Spitfire 1500 etc).
Allthough it is perfectly feasable to fit this kit to any Spitfire dual circuit application (despite the fitting instructions saying otherwise) we have found that it is beyond the scope of the average home mechanic to undertake this conversion.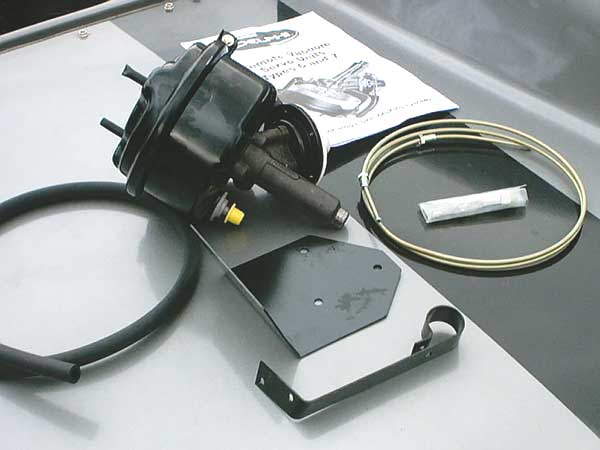 Brake Servo Kit
To add any of the in stock, built to order, or available to order items to your basket, please choose an order qty and then hit the add to basket button.
To make it easier for our overseas customers, you can now browse our website and view prices in over
PART NO.
DESCRIPTION
PRICE
EXCH.
SURCHARGE
UNITS
AVAILABILITY
ORDER QTY
H75
LOCKHEED SERVO KIT
£221.38
EACH
OUT OF STOCK, AVAILABLE TO ORDER