We stock all combinations of highly polished stainless steel wiper arms for the small chassis Triumphs.
Restore your cars good looks in the wiper department, fit and forget!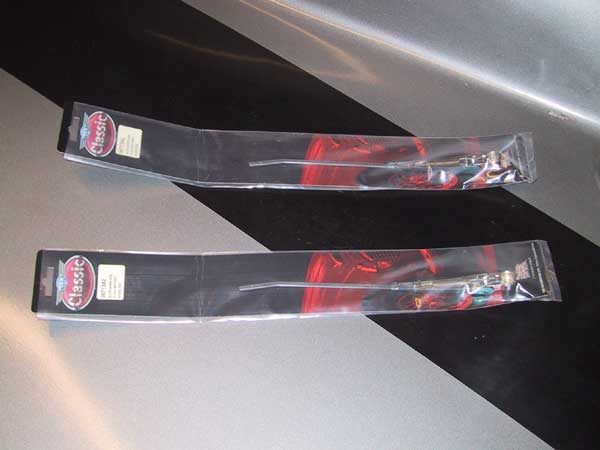 Stainless Wiper Arms
To add any of the in stock, built to order, or available to order items to your basket, please choose an order qty and then hit the add to basket button.
To make it easier for our overseas customers, you can now browse our website and view prices in over
PART NO.
DESCRIPTION
PRICE
EXCH.
SURCHARGE
UNITS
AVAILABILITY
ORDER QTY
130034
S/STEEL WIPER ARM HER VIT SPITI-III GT6I RHD
£14.05
EACH
IN STOCK
130035
S/STEEL WIPER ARM HER VIT SPITI-III GT6I LHD
£14.05
EACH
IN STOCK
151958
S/STEEL WIPER BLADE GT6II - 11"
£9.33
EACH
IN STOCK
156307
S/STEEL WIPER ARM SPITIV GT6III STRAIGHT
£18.25
EACH
OUT OF STOCK, AVAILABLE TO ORDER
156308
S/STEEL WIPER ARM GT6II-III SPITIV-1500 L/H
£15.45
EACH
IN STOCK
GWB168
S/STEEL WIPER BLADE SPITIV-1500 GT6III - 12"
£11.98
EACH
IN STOCK
130036
S/STEEL WIPER BLADE HER VIT SPITI-III GT6I
£10.00
EACH
IN STOCK