How about a brand new wheel trim to replace those damaged/missing originals on your car?
Late Spitfire 1500
Identical to the original item they can also be used to up-date the earlier black MK1V trim.
GT6 MkIII
This is a chrome plated plastic copy of the original GT6MK111 alloy centre wheel trim. Most of the orginals have by now corroded and pitted quite badly, and are expensive to re-chrome - not always successfully.
Our trims won't corrode and will once again set off your wheels to their best. Will also fit any late Spitfire if you want the ultimate finishing touch.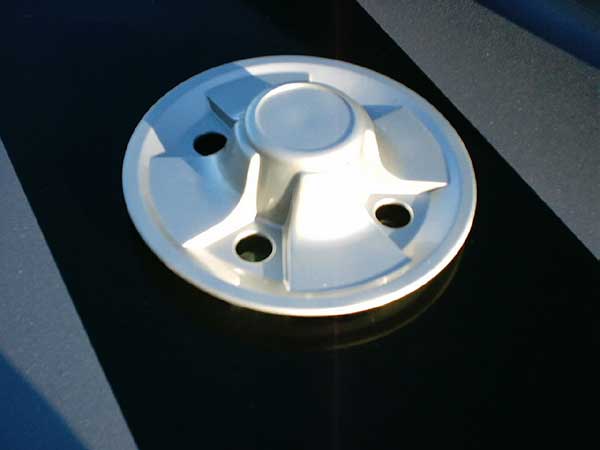 Spitfire 1500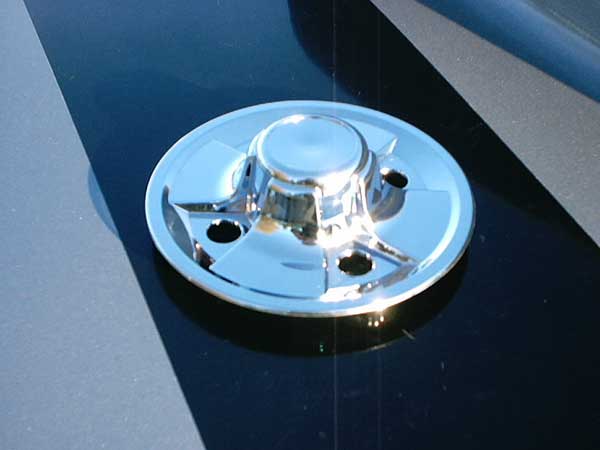 GT6 MkIII
To add any of the in stock, built to order, or available to order items to your basket, please choose an order qty and then hit the add to basket button.
To make it easier for our overseas customers, you can now browse our website and view prices in over
PART NO.
DESCRIPTION
PRICE
EXCH.
SURCHARGE
UNITS
AVAILABILITY
ORDER QTY
YKC1335
WHEEL TRIM CENTRE SILVER SPIT 1500
£25.99
EACH
IN STOCK
YKC1334
WHEEL TRIM CENTRE BADGE - SPITFIRE 1500
£2.55
EACH
OUT OF STOCK, AVAILABLE TO ORDER
628097
SPRING FOR HUBCAP
£0.55
EACH
OUT OF STOCK, AVAILABLE TO ORDER
21H6210
WHEEL NUT SPIT IV/1500 GT6 MKIII
£2.20
EACH
IN STOCK
155753
PLASTIC WASHER FOR WHEELNUT
£0.65
EACH
IN STOCK
716181
WHEEL TRIM CENTRE CHROME GT6 MKIII
£30.85
EACH
IN STOCK
624632
WHEEL TRIM CENTRE BADGE - GT6 MKIII
N/A
NO LONGER AVAILABLE