Lost a key for your Triumph?
If it's one of the common 'FS' series of keys then fear not! we probably have a spare in stock.
Don't know which number to order? That's easy, most (if not all) 'FS' locks can be disassembled to reveal the three digit 'FS' number stamped on them or on the lock shank. We also have some of the less common 'SS' keys. Give us a try, you never know!
FS keys and locks are commonly fitted as original equipment in Herald/Vitesse, early Spitfire/GT6, TR5/6, in such places as ignition, doors and cubby boxes (2000/2.5, TRs etc).
Please note; There are some gaps appearing in our stock of keys, not all numbers are now available.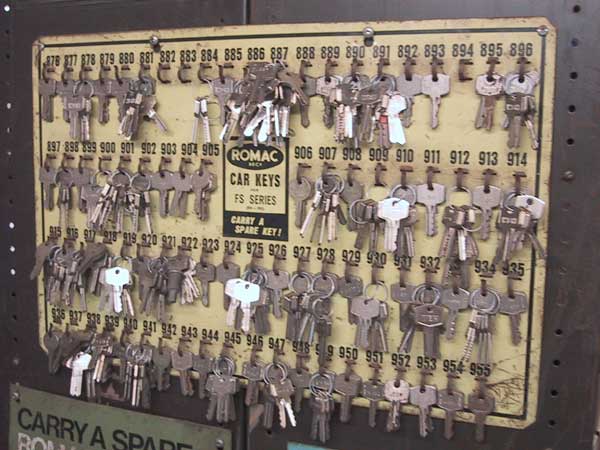 Spare Keys
To add any of the in stock, built to order, or available to order items to your basket, please choose an order qty and then hit the add to basket button.
To make it easier for our overseas customers, you can now browse our website and view prices in over
PART NO.
DESCRIPTION
PRICE
EXCH.
SURCHARGE
UNITS
AVAILABILITY
ORDER QTY
FSKEY
FS SERIES KEY NOS FS876 TO FS955
£2.75
EACH
OUT OF STOCK, AVAILABLE TO ORDER
SSKEY
KEY SS SERIES 201 - 299 ODD NOS (FEW ONLY)
£2.10
EACH
OUT OF STOCK, AVAILABLE TO ORDER