Pressed from our own tooling here in Coventry, and polished, and plated locally.
We had been manufacturing all types of bumpers, and overriders for all models of Spitfire, GT6, Herald, and Vitesse for longer than Triumph did!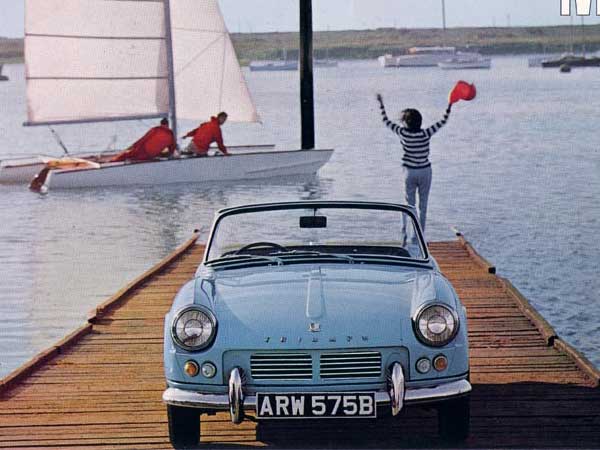 New Spitfire / GT6 Bumpers & Overriders
To add any of the in stock, built to order, or available to order items to your basket, please choose an order qty and then hit the add to basket button.
To make it easier for our overseas customers, you can now browse our website and view prices in over
PART NO.
DESCRIPTION
PRICE
EXCH.
SURCHARGE
UNITS
AVAILABILITY
ORDER QTY
811660
FRONT BUMPER - SPITFIRE III GT6 II
£448.00
EACH
OUT OF STOCK, AVAILABLE TO ORDER
806956
FRONT BUMPER - SPITFIRE I-II GT6 MKI
£448.00
EACH
OUT OF STOCK, AVAILABLE TO ORDER
712705
OVERRIDER - FRONT SPITIII GT6II L/H
£60.38
EACH
IN STOCK
710716
OVERRIDER - FRONT GT6 MKI L/H
N/A
NO LONGER AVAILABLE

 

710717
OVERRIDER - FRONT GT6 MKI R/H
£57.75
EACH
IN STOCK
706583
OVERRIDER - REAR SPITI-II GT6I L/H
£49.99
EACH
IN STOCK
706584
OVERRIDER - REAR SPITI-II GT6I R/H
£49.99
EACH
IN STOCK
806900
REAR BUMPER - L/H SPIT I-II GT6I OE RE-CHROME
£97.50
EACH
IN STOCK
706605
OVERRIDER - FRONT SPITI/II L/H (NOT GT6 MKI)
£56.00
EACH
IN STOCK
706606
OVERRIDER - FRONT SPITI/II R/H (NOT GT6 MKI)
£56.00
EACH
IN STOCK
703708
OVERRIDER - REAR HER VIT L/H
£78.75
EACH
IN STOCK
703709
OVERRIDER - REAR HER VIT R/H
£78.75
EACH
IN STOCK