We all have to park somewhere dubious every now and again. Add that extra bit of security, fit a pair of these locks and your bonnet cannot be opened.
Also a good solution if your bonnet catches are slightly worn and have a tendency to come open on their own.
Fits all Herald, Vitesse, Spitfire and GT6 models.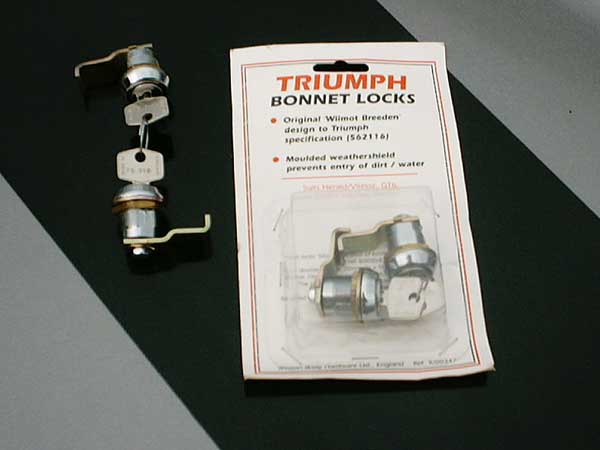 Herald / Vitesse / Spitfire / GT6 Bonnet Locks
To add any of the in stock, built to order, or available to order items to your basket, please choose an order qty and then hit the add to basket button.
To make it easier for our overseas customers, you can now browse our website and view prices in over
PART NO.
DESCRIPTION
PRICE
EXCH.
SURCHARGE
UNITS
AVAILABILITY
ORDER QTY
562116
BONNET LOCKS - PAIR
£29.02
EACH
IN STOCK