All you Herald and Vitesse owners out there that have ever tried to repair that bit under the rear seat: bet you wished you had one of these!
A lovely pressing that replicates that kidney shaped well with the rubber grommet in that fills up with water (especially on convertibles) and rots out. No excuses now not to do a really professional job.
Available direct from us, or from one of our trade outlets.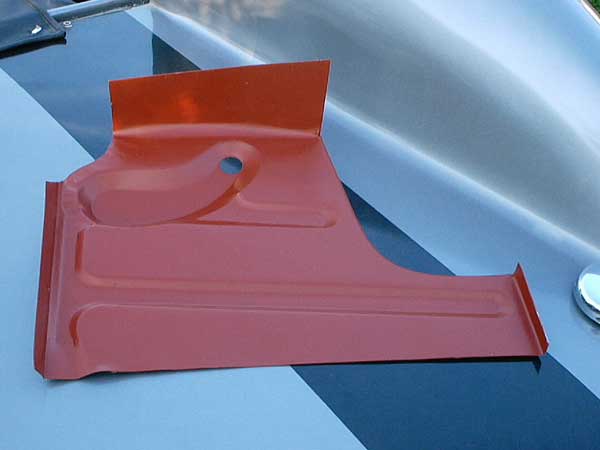 Herald / Vitesse Rear Seat Pans
To add any of the in stock, built to order, or available to order items to your basket, please choose an order qty and then hit the add to basket button.
To make it easier for our overseas customers, you can now browse our website and view prices in over
PART NO.
DESCRIPTION
PRICE
EXCH.
SURCHARGE
UNITS
AVAILABILITY
ORDER QTY
806692LH
REAR SEAT PAN REPAIR - HERALD VITESSE L/H
£52.00
EACH
IN STOCK
806692RH
REAR SEAT PAN REPAIR - HERALD VITESSE R/H
£52.00
EACH
IN STOCK