Unavailable for many years, we now have stock of the late type of rear lens assembly for all Heralds and Vitesse's.
An excellent reproduction, comes complete with stainless steel strip ready for fitting.
Replace those old faded, cracked, or broken rear lens' with one of these - good secondhand ones difficult to source now.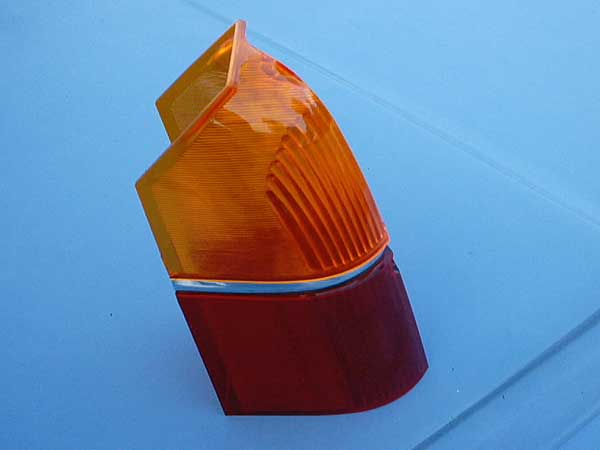 Herald / Vitesse Rear Lens Assembly
To add any of the in stock, built to order, or available to order items to your basket, please choose an order qty and then hit the add to basket button.
To make it easier for our overseas customers, you can now browse our website and view prices in over
PART NO.
DESCRIPTION
PRICE
EXCH.
SURCHARGE
UNITS
AVAILABILITY
ORDER QTY
514416
REAR LENS - HERALD VITESSE RED/AMBER 1964>
£36.65
EACH
IN STOCK
212124X
BACKPLATE REAR LIGHT HERALD VITESSE LATE S/H
£24.98
EACH
IN STOCK
GLB382
INDICATOR/REVERSE BULB 21W
£0.95
EACH
IN STOCK
GLB380
STOP TAIL BULB
£0.85
EACH
IN STOCK
514418
REAR LENS GASKET H/V
N/A
NO LONGER AVAILABLE

 

121401
REAR REFLECTOR HERALD VITESSE
£16.98
EACH
IN STOCK