We had these made for us some time ago, we thought you might want to know!
Hood header rail catch and clamp for all Herald and Vitesse convertibles, also fits early Spitfire MkIII, and some early TRs.
Excellent reproductions of the original items, essential if you are doing a saloon conversion and one or other of the orginals is lost or broken.
Available direct from us, or through one of our trade outlets.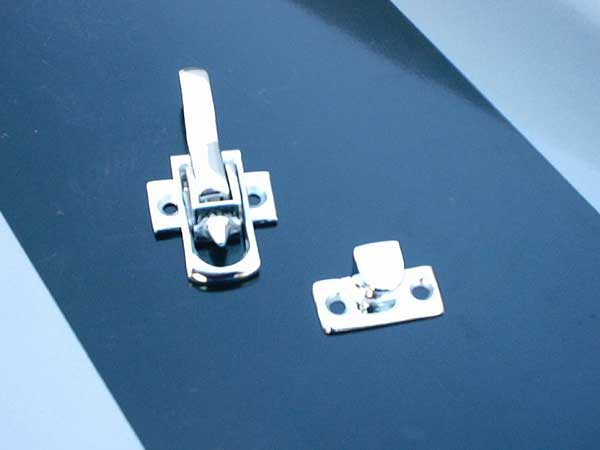 Herald / Vitesse Hood Clamps
To add any of the in stock, built to order, or available to order items to your basket, please choose an order qty and then hit the add to basket button.
To make it easier for our overseas customers, you can now browse our website and view prices in over
PART NO.
DESCRIPTION
PRICE
EXCH.
SURCHARGE
UNITS
AVAILABILITY
ORDER QTY
609331
HOOD CLAMP ON HEADER RAIL
£60.30
EACH
IN STOCK
609332
HOOD CLAMP BRACKET ON WINDSCREEN FRAME
£23.40
EACH
IN STOCK
KX4504
No10 UNF X 1/2 CSK ZINC
N/A
NO LONGER AVAILABLE

 

WK7605
STAR WASHER DISHED NO 10
N/A
NO LONGER AVAILABLE