Are your late Spitfire/GT6, 2000/2.5, Dolomite, TR6, and Stag MKII head rests looking a bit deflated?
Triumph seat (and head rest) foams seem to be coming to the end of their life this last few years, and it's not unusual to find a pile of crumbling foam under your seats as a result.
We have several Triumphs on the road at the moment where the head rests resemble a bag of loose fluff!
This new product is the (inexpensive) answer, no need to go for a full re-trim as the vinyl is usually in good condition. No special tools required, no special trimming skills either, it really is a 20 minute job to make your head rest as good as new.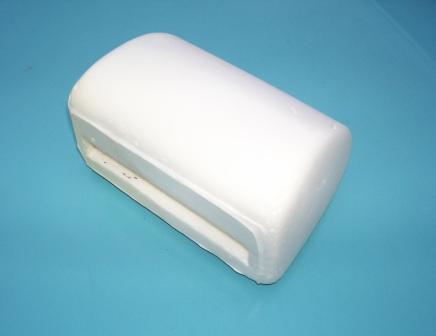 Head Rest Foam
To add any of the in stock, built to order, or available to order items to your basket, please choose an order qty and then hit the add to basket button.
To make it easier for our overseas customers, you can now browse our website and view prices in over
PART NO.
DESCRIPTION
PRICE
EXCH.
SURCHARGE
UNITS
AVAILABILITY
ORDER QTY
HRFOAM
HEAD REST FOAM
£18.49
EACH
IN STOCK