Convertible Herald/Vitesse and TRs were prone to body flex that could result in the doors popping open when cornering. The factory solved this by fitting specially designed anti-burst catches on the door frame/B-pillar. Over the years, these catches have been worn out or lost, making them quite rare and near impossible to replace.
As a result of mounting demand (we also needed some for our own cars!), we have invested in the tooling to re-manufacture the full anti-burst kit. All parts are available individually and are interchangeable with worn out originals.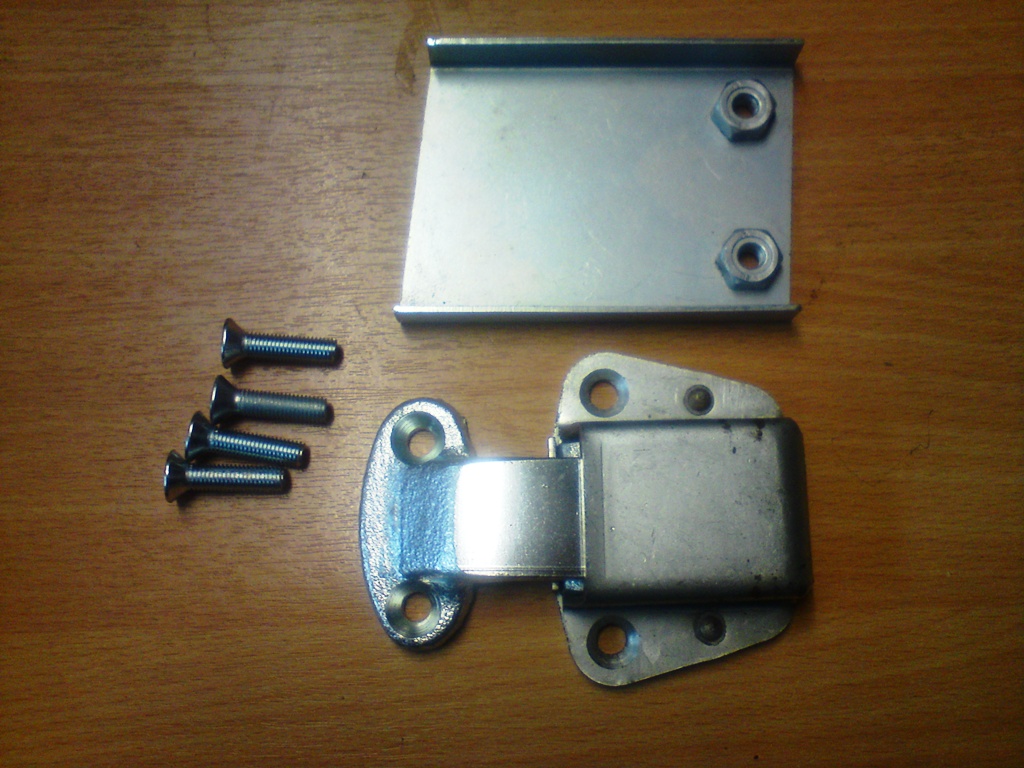 Anti-burst catch assembly
To add any of the in stock, built to order, or available to order items to your basket, please choose an order qty and then hit the add to basket button.
To make it easier for our overseas customers, you can now browse our website and view prices in over
PART NO.
DESCRIPTION
PRICE
EXCH.
SURCHARGE
UNITS
AVAILABILITY
ORDER QTY
YKC3290
DOOR RESTRAINT - HERALD VITESSE TR4-4A TR7
£32.98
EACH
IN STOCK
ZKC3464
DOOR RESTRAINT HOOK - HER VIT TR4-4A TR7
£15.78
EACH
IN STOCK
KT4705
SETSCREW - 1/4" X 5/8" UNF COUNTERSUNK
£0.40
EACH
IN STOCK